Online Concert of young saxophonists "Mini Saxperience 2021"
25.04.2021., 17:00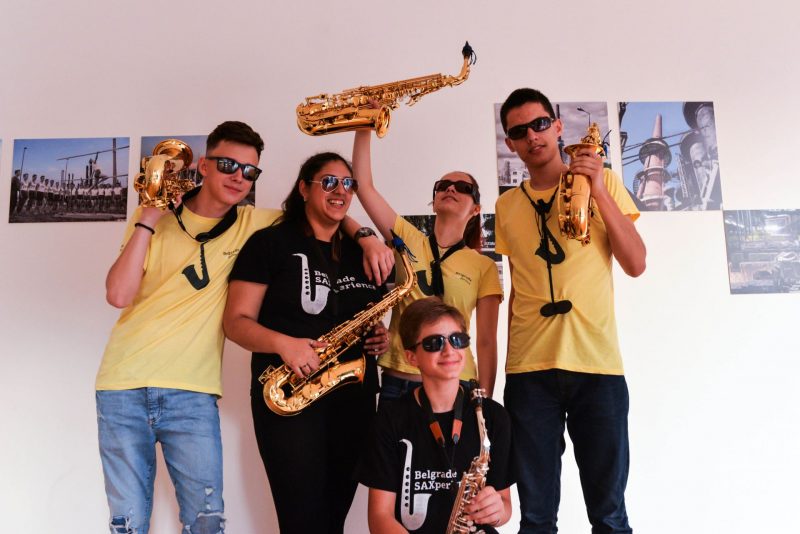 An online concert of saxophone students will be held on the Belgrade Saxperience Facebook page, as part of the Mini Saxperience 2021 concert series.
Concerts from this series will be held throughout the year in various Belgrade halls and will be an opportunity for young saxophonists, future professionals to present themselves to the audience and gain important performing experience. The host of the second concert of this series is the Cultural Center of Belgrade.
The concert on April 25 at 5 pm in the Artget Gallery will not be open to the public due to epidemiological measures, but will be broadcast live on the Facebook page of the Belgrade Saxperience festival. In this way, we are addressing a younger audience, children who will have the opportunity to hear and see their saxophonist peers mastering their instrument.
The Mini Saxperience 2021 concert series is also the introductory program, announcing the new edition of the Belgrade Saxperience festival, which will take place in September this year. The eighth saxophone festival will feature domestic and foreign saxophonists and ensembles, such as the Avido duo (Austria), the Morphing Saxophone Quartet (France), Grandesso Cera (Italy), Milan Savić (Serbia), The Sax Gang, as well as other domestic and foreign jazz saxophonists.
Program:
Andre-Jean Dervaux
Petite suite an saxe
LAZAR JANIĆIJEVIĆ
Johannes Brahms
The Little Sandman
MAKSIM PEROVIĆ
Andre Chailleux
Andante et Allegro
ĐORĐE BLAĆANIN
Mihal Petrenko
Valcer
LEA ZIVLAK
Felix Antonini
Divertissemento Tzigane
BOGDAN BLAGOJEVIĆ
Andre-Jean Dervaux
Petite suite an saxe
STRAHINJA ZAGORAC
Andre Chailleux
Andante et Allegro
STRAHINJA MIHAJLOVIĆ
Mihal Petrenko
Valcer
UROŠ DIMITRIJEVIĆ
Emile Lesieur
Prelude et Rondo
VUKAŠIN PETROVIĆ
Jacques Ibert
Concertino da camera
Paul Bonneau
Caprice en forme de valse
MATEJA BLAŽIĆ
Johan Sebastian Bach
Prelude from Cello suite No. 5 in C minor
LAZAR ĐORĐEVIĆ
collaborative pianist: Tatjana Vukmirović
class: Milan Savić