Katarina Tešenji Kovačevski (violin) and Dragana Raić (piano)
31.05.2021., 20:00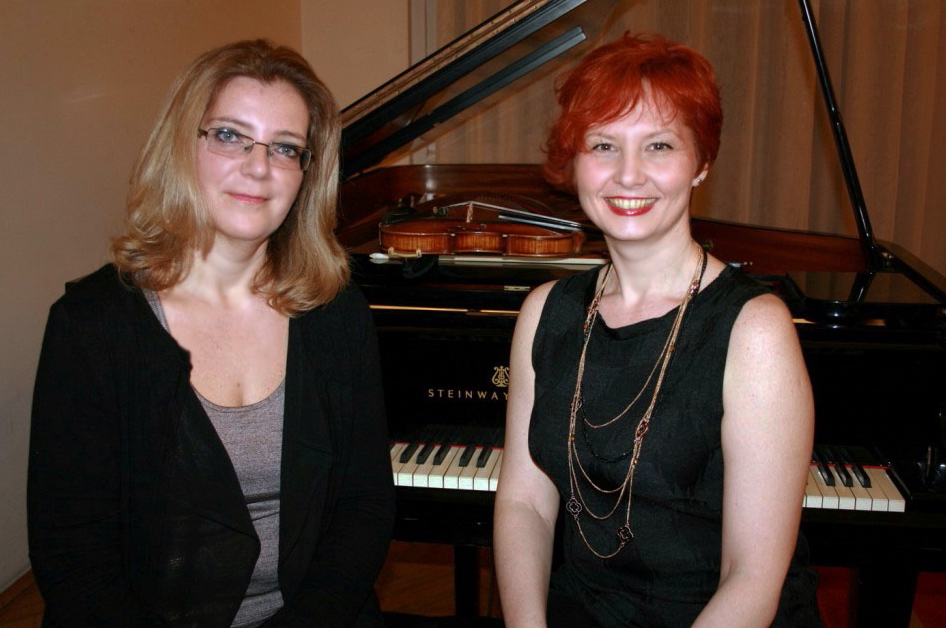 Concert is organized in cooperation with the UMUS (Association of Music Artists of Serbia).
Because of the health and safety guidelines for suppression of the epidemic, the number of attendees in the Artget Gallery is reduced to 20, so it is important to book your seat by e-mail damjana.njegic@kcb.rs or by phone 011 2622 058 till noon at the day of the concert.
We remind you that it is necessary to wear safety masks during your stay in the Cultural Centre of Belgrade.
Program:
Ivan Jevtić
Sonata for violin and piano
Dejan Despić
Vinjete, Op. 43c
Cesar Franck
Sonata for violin and piano in A major
Allegretto ben moderato
Allegro
Recitativo – Fantasia: Ben moderato – molto lento
Allegretto poco mosso
Biographies:
Katarina Tešenji Kovačevski completed her undergraduate and master's studies at the Academy of Arts in Novi Sad in the class of Uroš Pešić. She specialized in Oxford, with Kato Havash, and in Budapest at the Franz Liszt Academy with Natasa Sos and Peter Komlos. She held her first solo concert at the age of 14 and since then she has given concerts in the country and abroad. Katarina recorded for Radio Belgrade and Radio Novi Sad, and has performed as a soloist with the RTS Symphony Orchestra, the Yugoslav Army Orchestra Stanislav Binički, the Zemun Chamber Orchestra, the Niš Symphony Orchestra, and others. For three years she was the concertmaster of the Youth Philharmonic Borislav Pašćan, and she participated in the work of the Mediterranean Orchestra (France) as the representative of the Music Youth of Yugoslavia. After finishing her studies, she became a member of the RTS Symphony Orchestra, where she is still in the position of deputy concertmaster. Katarina is also the concertmaster of the Zemun Chamber Orchestra since its founding and she is a member of UMUS.
Dragana Raić graduated from the Faculty of Music in Belgrade with Srdjan Grbić and completed her postgraduate studies with Marija Đukić. She has been a member of the Aurora piano trio since 1997. They have worked with chamber ensembles such as the Artemis Quartet, the Vogler Quartet, the Vertavo Quartet and the Abegg Trio and they performed all over Serbia, as well as abroad. At the invitation of the Ministry of Culture of Norway, they were guests at the chamber music festival in Hamar, as well as at the international master workshop in Bucharest. As a member of the piano trio, Dragana Raić completed specialist and master's studies in chamber music at the Faculty of Music, where she is currently attending her PhD studies. She has won awards at national and international competitions as a soloist and as a member of the piano trio. Dragana is currently working as a piano associate at the Woodwind Department of FMU.