Jana Spasojević, mezzo-soprano and Dušan Grozdanović, piano
14.06.2021., 20:00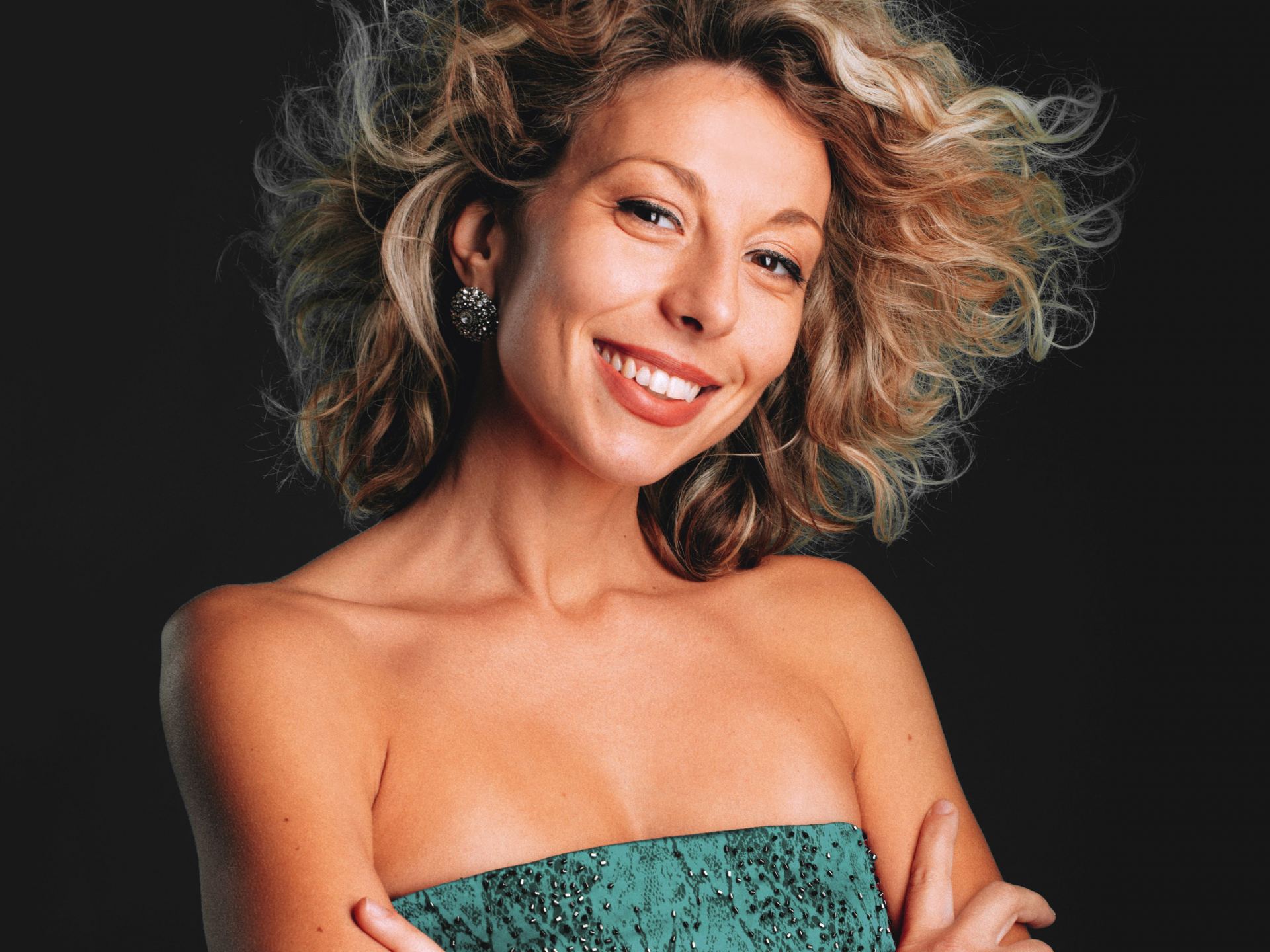 Guests are "VooDoo piano duo" – Vuk Božilović and Dušan Grozdanović. These young musicians will close the 2020/2021 season of the Concert in Gallery cycle with selected program of songs and arias.
Because of the health and safety guidelines for suppression of the epidemic, the number of attendees in the Artget Gallery is reduced, so it is important to book your seat by e-mail damjana.njegic@kcb.rs or by phone 011 2622 058 till noon at the day of the concert.
Program:
Robert Schumann
From song cycle Frauenliebe und -leben, Op. 42
Seit ich ihn gesehen (no. 1)
Ich kanns nicht fassen, nicht glauben (no. 3)
Kurt Weill
Je ne t'aime pas, for voice and piano
Youkali, for voice and piano
Franz Schubert
Lebensstürme, Allegro in a minor for piano 4 hands, Op.144
Wolfgang Amadeus Mozart
Voi che sapete, Cherubino's Aria from the Marriage of Figaro
Jacques Offenbach
Ah! quel diner je viens de faire!, aria from the La Périchole
Gioacchino Rossini
Una voce poco fa, Rosina's Aria from The Barber of Seville
Biographies:
Jana Spasojević (Belgrade) began her studies in MS Kosta Manojlović in Belgrade. From 2012, she continued her vocal studies at the University of Music and Arts in Niš, Serbia. She was also a member of the opera studio of Serbian National Theater in Belgrade and theater Madlenianum, where she debuted in February of 2013, as the second boy in the opera Magic Flute by W. A. Mozart. She finished her studies in Vienna, Austria, in the class of soprano Margarita Kyriaki in June of 2018. As a part of her studies in Vienna, she sang the roles of Hänsel (Humperdinck), Orfeo (Gluck) and Dorabella from Cosi fan tutte. In 2018, she was awarded by the government of the P. R. of China with a China-ASEAN scholarship, to continue her master studies at the University of Chengdu, China, in the class of a world renowned tenor, Octavio Arevalo. In 2011 she was awarded 3rd prize at the International Singing Competition Nikola Cvejić in Ruma. In summer of 2016, she won 2nd place and the award of SILVER MATRIJOSKA at the 4th International Boljšoj Festival, in Mokra Gora . In January of 2020, she was awarded with a 2nd prize at the 17th International Singing Competition Lazar Jovanović in Belgrade. Furthermore, in 2019, she took part in international Springtime and Autumn concert series in Chengdu, China, as well as in the New Years concerts in Chengdu and Beijing. In February of 2019, she was a guest singer in Australia, Canberra, where she took part as a soloist in a well-known concert season of Opera by Candlelight's. She participated in many master-classes with renowned artists, such as soprano Anita Hartig, soprano Malin Hartelius, bass baritone David Bižić, contra alto Marijana Mijanović and tenor Zoran Todorović.
VooDoo piano duo is composed of two Serbian pianists, VukBožilović and DušanGrozdanović. They stared to play together in late 2012, shortly after they begun their studies at the Faculty of Music in the class of Professor Sonja Lončar (LP Duo). They gave more than twenty solo concerts in Serbia and abroad. The first one took place in 2014 in the gallery ArtGet, the second was organized by the Faculty of Music in 2015 at the Hall of the Student Cultural Center, while the third concert was held in November 2015 as part of the Keyboard Days festival, where they were the only performers from Serbia. Late May 2015 saw them taking part in FESTUM where they played Saint-Saëns Carnival of the Animals with the Belgrade Youth Symphony Orchestra conducted by Radan Jovanović. The duo also performed in the Kolarac Hall in 2017, as well as in 2018 and 2021. This piano duo had two solo concerts at the hall of MS Kosta Manojlović, as well as at the hall of MS Petar Konjović. They also took part in concerts at CULT Festival, at Cvijeta Zuzorić Art Pavilion and Vuk Karadžić Cultural Center. In October 2018, Vuk and Dušan played sixteen concerts with the Belgrade Philharmonic Orchestra at the hall of this Orchestra conducted by Felix Mildenberger. They had a solo concert in March 2019 at the Hall of the Student Cultural Center, followed by another solo concert that opened a new concert season in Guarnerius gallery. In September 2019 they had two concerts in Chengdu (China). These two pianists are laureates of the first ever Olivera Đurđević Award for the Most Successful Chamber Ensemble, granted by the Faculty of Music. Vuk and Dušan attended master class of Lidija and Sanja Bizjak (Bizjak piano duo).