21st International Festival "The Days of Organ – Dies organorum": JÜRGEN ESSL and the MUZIKON Chamber Orchestra
16.09.2021., 20:00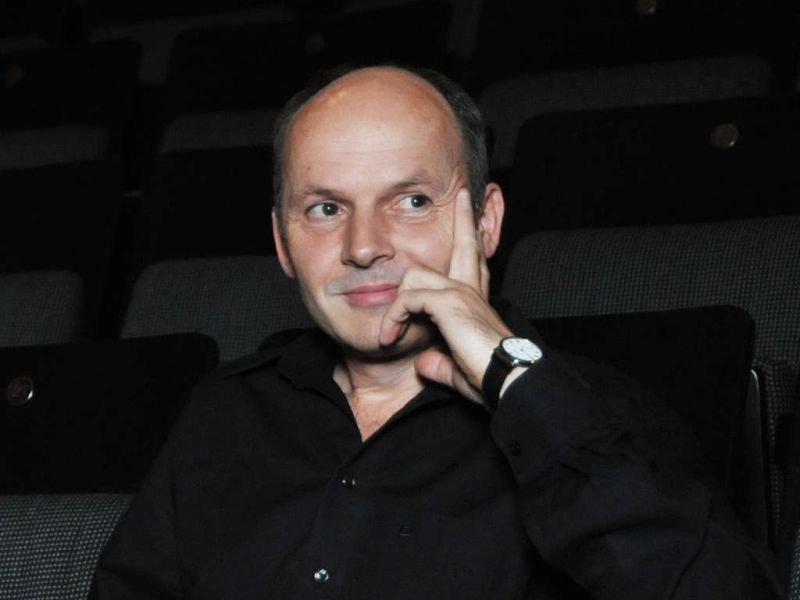 Closing evening of the Days of Organ is the opportunity to listen to the performance of Jürgen Essl, one of the foremost organists and composers in today's European musical scene together with excellent young musicians of the Muzikon Chamber Orchestra. Concert is organized in collaboration with the Goethe-Institut in Serbia.
Thursday, 16th September 2021 at 20:00
the Cathedral of Blessed Virgin Mary, 75 Hadži Milentijeva Street
Closing evening: MUZIKON Chamber Orchestra and JÜRGEN ESSL (Germany), organ
Program:
Wolfgang Amadeus Mozart
Church sonata No. 12 for strings, 2 trumpets & organ in C major, K. 263
Johann Sebastian Bach
Prelude and Fugue for organ in G major, BWV 541
Jürgen Essl
Reple Corda
Marco Enrico Bossi
Théme et Variations for organ in C sharp minor, Op. 115
Jürgen Essl
Improvisation
Joseph Haydn
Concerto for organ and orchestra in C major, Hob XVIII:1
Allegro moderato
Largo
Allegro molto
Biographies:
Jürgen Essl is one of the foremost organists and composers in today's European musical scene. He performs regularly in the most prestigious venues around the globe including venues such as the Notre Dame de Paris, Kölner Dom, Auditorio Nacional de Madrid, Smetana Hall Prague, Konzerthaus Wien, Philharmonic Hall Moscow, as well as Amsterdam, Lissabon, Milano, Tokyo, and the USA. He frequently appears on television and radio as both organist and conductor. Mr. Essl has recorded with several recording labels such as Carus, IFO, Organ Promotion, Kirche+Leben Edition, Audite and Veneto Musica. His critically acclaimed 1995 recording of the entire Jean Francaix's oeuvre for the organ appeared on the Audite recording label. Jean Francaix himself wrote with excitement about this recording project, describing it as an "excellent collaboration" between the composer and the organist. A special expertise of Maestro Essl is his inexhaustible flair and fantasy for free improvisation on the organ. In fact, the Organ Promotion recording label has dedicated a full CD to Mr. Essl's improvisation in the Brussels Cathedral. As a composer, Mr. Essl's works have been performed by some of the leading choirs and orchestras. Most renowned are his motets and oratorias, which have been performed by leading choirs such as the Darmstädter Kantorei and the Regensburger Domspatzen. Jürgen Essl's music has been published by Doblinger, Carus-Verlag, and Schott Verlag. Maestro Essl studied organ in Germany and France with Ludger Lohmann and Francis Chapelet, later completing his studies in Vienna with Michael Radulescu. A Professor at The Hochschule für Musik und Darstellende Kunst Stuttgart (www.mh-stuttgart.de) since 2003, Jürgen Essl has also served as Professor for Organ at the Musikhochschule Lübeck and an organist at the Castle Church of Sigmaringen. He is a co-founder of the International Summer Academy of Music – ISAM in Ochsenhausen, Germany.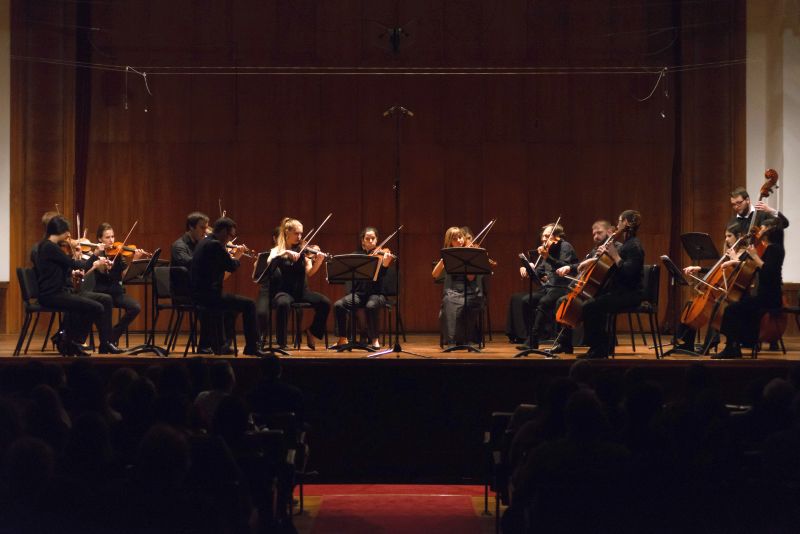 The main mission of the Muzikon Chamber Orchestra is to position the classical music of the highest quality in the heart of today's culture scene. By engaging and challenging the public through the inspiring performances, the orchestra is taking risks with the goal to create a new value system and to support the talent. Muzikon Chamber Orchestra is working actively since 2017 when it's first concert season Hypercube was held at  llija M. Kolarac Endowment. Muzikon is gathering the best young professionals from Serbia and abroad and collaborates with the eminent and influential soloists and concertmasters across Europe, like Milos Petrovic (Bamberg Symfoniker), Jelena Ristic (Royal Concertgebouw), Jorg Winkler (Orchestra di Maggio del Fiorentino), Miljan Jakovljevic (Nurnberg opera) and Branko Kabadajić (Bamberg Symfoniker). In order to encourage Serbian composers, Muzikon commissioned and premiered Firs Symphony of composer Aleksandar Sedlar, piece for two pianos and strings of Anja Djordjević and colaborated with jazz ensemble Schime performing their compositions in arrangement for jazz quartet and strings.