21st International Festival "The Days of Organ – Dies organorum": VIŠNJA DIMITRIJEVIĆ and Ensemble KPD
11.09.2021., 20:00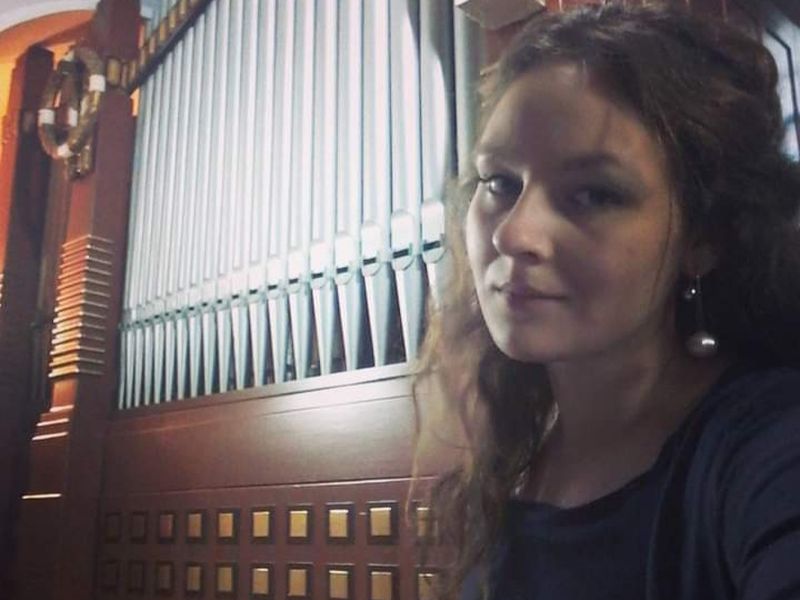 Višnja Dimitrijević is an organist and artistic director of the Ensemble Kamerna pojoča družba. Repertoire of this ensemble is based on the 20th century music. They will perform pieces by Eben, Jenkins and Satie, as well as compositions of Višnja Dimitrijević.
Announced concert French music of the late nineteenth and early twentieth century prepared by Vocal Ensemble Tonus Nobilis and Višnja Dimitrijević has been cancelled due to a case of illness within the Vocal Ensemble.
Saturday, 11th September 2021 at 20:00
VIŠNJA DIMITRIJEVIĆ, organ and Ensemble KPD (Kamerna pojoča družba)
Program:
Petr Eben
Small Choral Partita on O Jesu, all mein Leben bist Du for organ
Marian Sawa
Victimae paschali laudes
Karl Jenkins
Ave Verum
Erik Satie
Messe des Pauvres (Mass for the Poor) for mixed chorus & organ
selection of movements
Višnja Dimitrijević
Glej zvezdice Božije
Oče naš
Petr Eben
Walpurgisnacht (Walpurgis Night) from Suite Faust for organ
Biographies:
Višnja Dimitrijević (Belgrade, 1989) has been playing the piano since the age of five and the organ since the age of fourteen. After she had finished her elementary and secondary music education at Stanković Music School, more precisely at its Departments of Piano, Theory, Organ and Solo Singing, this extraordinary young musician continued her schooling as one of the youngest students in her generation at the Faculty of Music in Belgrade, at its the Department of General Music Pedagogy. She is finishing her master studies in the class of Prof. Maja Smiljanić Radić at the Faculty of Music, at the moment. She is attending her PhD studies simultaneously at the Department of Music Theory. She is the organist of the Ecumenical Male Choir, conductor at the Slovenian Society of Belgrade and works at the Vojisla Lale Ste-fanović Music School in Užice.
KPD – Kamerna pojoča družba is a young ensemble based under the Society of Slovenians Sava in Belgrade. It is formed in 2019 by young professional musicians. Repertoire of this ensemble is based on the 20th century music.
Members:
Višnja Dimitrijević – soprano, artistic director
Aleksandra Andjelković, soprano
Jovana Bijelić, alt
Stefan Simonović, tenor
Strahinja Tričković, bas baritone
Kristijan Bardoš, organ