REMIX Incredible Bob – Solo Exhibition
09.09.2021-07.10.2021, 12:00-20:00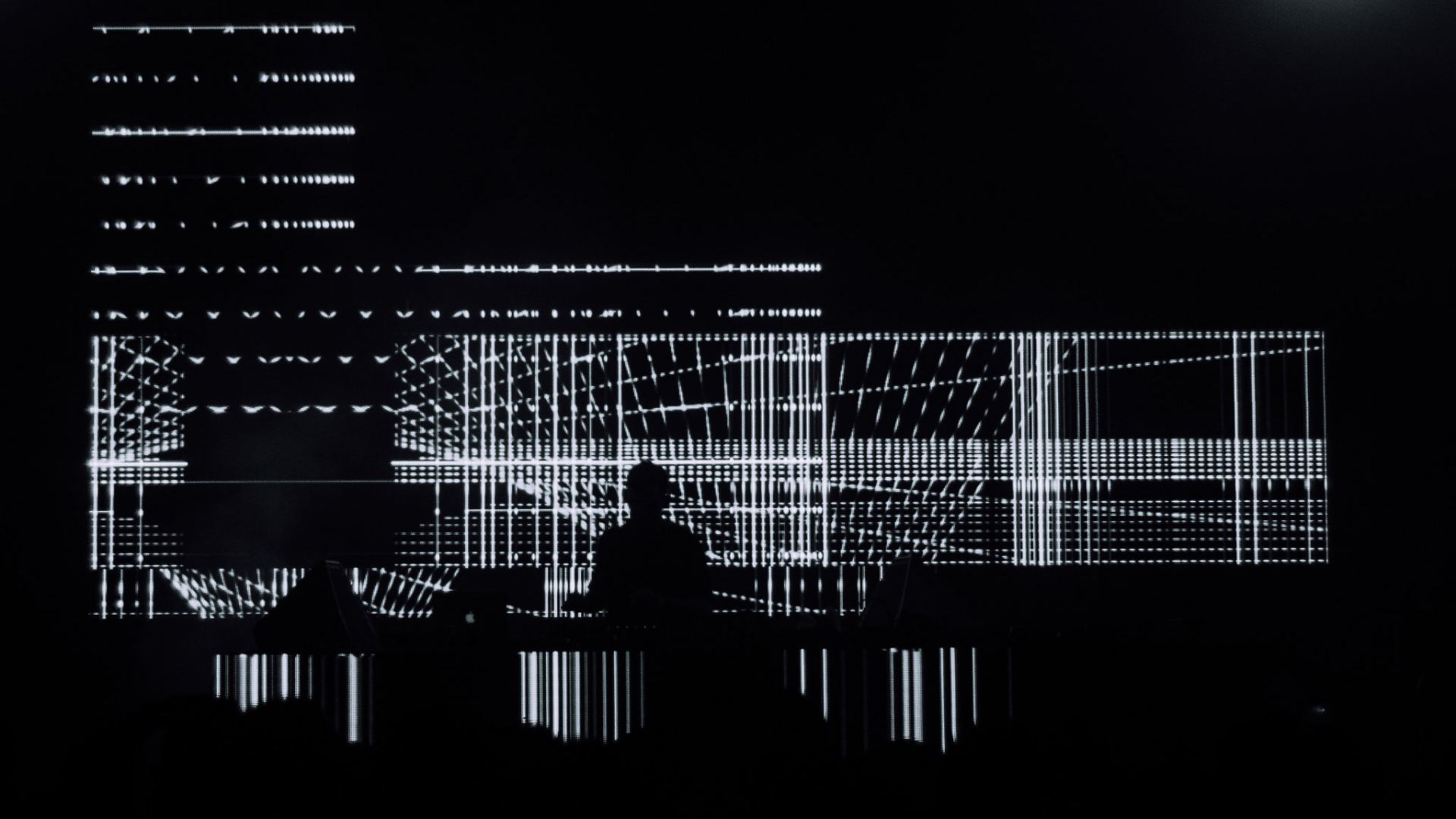 REMIX
Incredible Bob – Solo Exhibition
Curator: Saša Janjić
Podroom Gallery, Trg Republike 5 / -I
Thursday, September 9 at 7 p.m.
Opening of the exhibition
*The accompanying programme – DJ performances every Friday from 7 p.m. to 10 p.m.
With the REMIX exhibition, visual artist Incredible Bob transforms the space of the gallery into a clubbing space; he exhibits clubbing experience and presents works created in recent years in the context of clubbing, and remixes works of other actors of the clubbing scene: graphic designers Stefan Unković and Vladimir Crvenković, and photographer Stefan Danilović. Transforming the gallery space into a clubbing space, he creates a metaspace, a hyper-space with a constant play of light and movement. There is no outside / real world in the windowless gallery, and this "unreal" space is filled with the idioms and archetypes of clubbing culture.
In this exhibition, Bob explains his view of other artists' graphic works, which he integrates with music into a unique rhythmic whole. The exhibited works are video animations and light installations that have been displayed in various forms in clubbing environments, but never together. A German court has declared that techno is music and DJ is a musician, while techno clubs are given the same status as opera houses. Thus, in the 1960s, film became accepted as the seventh art; in the 1970s, photography gained its place among the fine arts; in the 1990s, high fashion and graphic design became recognized as art; the Museum of Modern Art in New York (MOMA) included two music videos in its permanent exhibition, Bedtime story by Madonna and Closer by Nine Inch Nails. In recent years, the turn has come to techno culture, which has received its deserved place.
The exhibition will be accompanied by a catalogue in the form of an edition with "tracks" of selected producers, and an Instagram filter to enable the visitors to take selfies in the virtual space created for this occasion, surrounded by works from the exhibition. In this way, they become active participants and creators and not just passive observers.
Incredible Bob is a post-disciplinary artist who uses light, video, lasers and technology for his works and performances. He is a resident of the Drugstore Club and the Apgrade Festival. He has performed with the world's leading names in the techno scene in our region, in Europe, America, Mexico and Canada.
Curator's word:
Saša Janjić
In the late 1990s, electronic music simply exploded as a new subculture in Serbia. In the time of economic crisis, sanctions and wars that raged in the former Yugoslavia, electronic music found its fertile ground because it was cheap, it was created by individuals, producers who were also DJs. Unlike large and expensive touring bands that did not want to go to the country which was (not) at war and suffered economic sanctions, these young people were happy to come and help create an active and lively clubbing and DJ scene and introduced many innovations through their activities. They were also important because they made us all feel we belonged to a movement that knew no national boundaries, a movement developing simultaneously in Berlin, London, Amsterdam, Barcelona, New York, Detroit, Chicago.
Music began to integrate with other media, digital art, computer scene, scenography, graphic design, to merge with video. Big performances were regularly organized in museums and galleries. In Belgrade, we had the opportunity to see such performances in the Museum of Contemporary Art and many galleries a number of times. Finally, in the past couple of years, this scene has gained its well-deserved institutional recognition, with large exhibitions organized at European museums for the anniversaries of record labels such as Raster Noton; the programmes of major festivals, such as Transmediale, Ars Electronica, Sonar, Todays Arts, Nuit Sonore, etc., definitely include audio visual shows, VR salons, installations for which original electronic music is composed, performances and screenings of documentaries dedicated to this scene.
Towards the end of the 20th century, artists began to create works that combined music and light effects. They used claviscopes, optophones and other instruments which could simultaneously project the refraction of light through a system of mirrors and prisms into music. Scriabin wrote a symphony for orchestra and lights. Chromatic scales exist in both music and visual culture; the higher tones on the scale are identified with lighter colours and deeper tones with darker colours.
This exhibition is conceived as a remix, i.e., the appropriation of clubbing culture into a gallery / artistic context. For this occasion, Incredible Bob, one of our most famous video artists and the author of the works at the Podroom gallery, appropriates some pieces of graphic designers made for DJs' and producers' performances and creates completely new works. Originally made as electronic invitations, posters and announcements, these "static" images get their new "life in motion" through various processes by which the author transforms them and turns them into an entirely new medium – video. Video works screened on the gallery walls, painted black for this occasion, accurately simulate the clubbing atmosphere, that is, the space of a techno club.
Techno culture has its own aesthetics, close to that of the art created in the late 1950s and 1960s. Minimalist, vector design corresponds to the art of minimalism and New Art practices – usually monochrome or with reduced colours, modelled on the patterns of abstract painting and graphic design of the 1960s (Ivan Picelj, Aleksandar Srnec, Koloman Novak, Mira Brtka, Zoran Radovič, etc.).
The starting point for the installations is some works of graphic designers and photographers Stefan Unković, Vladimir Crvenković, Stefan Danilović. In addition to these remixed videos, the artist will exhibit three light installations, already presented in different forms at previous performances, but never together. In the past few years, local electronic music producers have gained a prominent place on the European scene; they release albums for renowned publishing houses and get good reviews for them, perform at leading clubs and festivals across Europe. The Drugstore Club is regularly visited by the most important DJs and producers from around the world, and the Belgrade scene is presented as one of the most exciting. It could be said that the electronic scene in Serbia is now experiencing its blooming or "spring", which is supported by the international interest in the local authors and clubs.
The Berlin clubs Berghain and Tresor have been recognized by the German authorities as places that promote "high culture", while the mayor of Detroit has lounched the Detroit Week of Techno Culture, since techno art is very important for the development of the city. DJs perform with philharmonic orchestras, which we have had the opportunity to see in Belgrade (Actress, Jeff Mills, Juan Atkin).