Stefan Ivković, piano
29.11.2021., 20:00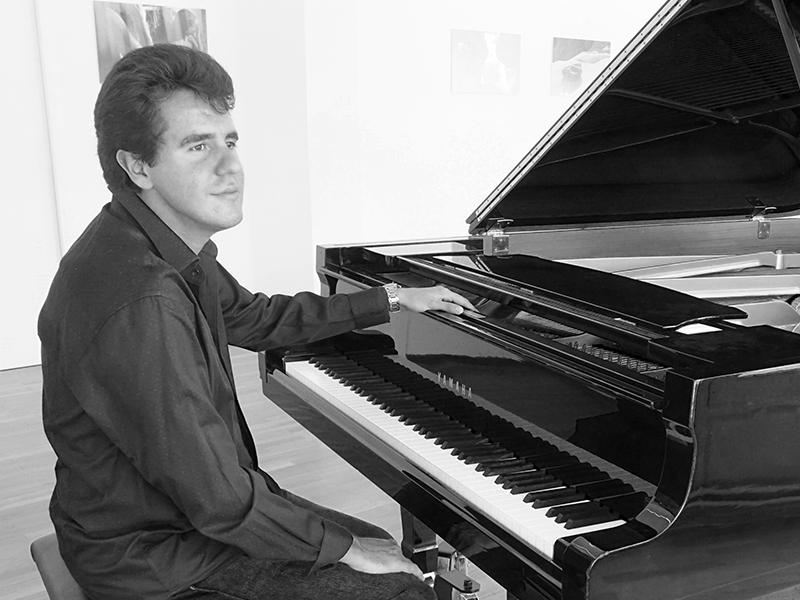 According to the health and safety guidelines for suppression of the epidemic, the number of attendees in the venue is reduced. It is important to book your seat by e-mail damjana.njegic@kcb.rs or by phone 011 2622 058 not later then noon at the day of the concert.
Program:
Franz Schubert
Impromptu in E flat major, Op. 90/2
Impromptu in G flat major, Op. 90/3
Franz Liszt
Transcendental Etude No. 12 in B flat minor (Chasse-neige)
Frédéric Chopin
Ballade No. 2 in F major, Op. 38
Edvard Grieg
Ballade in G minor, Op. 24
Biography:
Stefan Ivković is a pianist with over 30 awards at the competitions in the country and abroad and a rich international career. He has been living in Oslo, where he completed his master studies at the State Norwegian Academy of Music in Oslo with the highest marks and was designated as the best pianist in Scandinavia, and received a masters degree at the Mathematics Faculty in Oslo with a score of 9.89. Now he is a PhD in mathematics at the Faculty of Mathematics in Belgrade.