FINNISH FILM WEEK: FINNISH STORIES ABOUT LOVE / 10.4.
10.04.2022., 18:00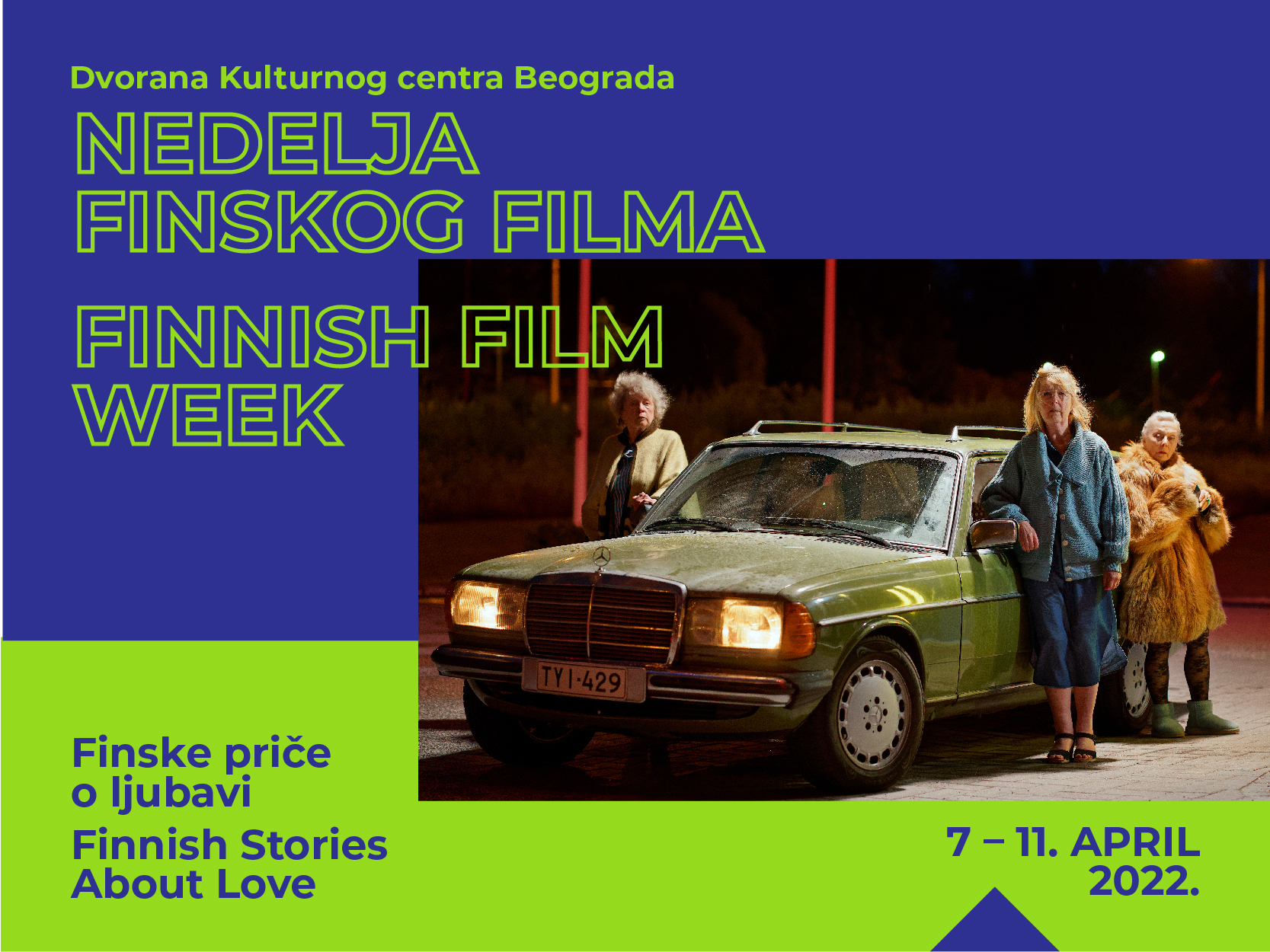 FINNISH FILM WEEK: FINNISH STORIES ABOUT LOVE
7 – 11. APRIL 2022
Cultural Centre of Belgrade Movie Theatre
 
Sunday, 10. 4.
18.00
GAMES PEOPLE
SEURAPELI
Finland, 2020, 117'
Directed by: Jenni Toivoniemi
Cast: Emmi Parviainen, Samuli Niittymäki, Eero Milonoff, Laura Birn, Christian Hillborg
A group of longtime friends, in their thirties, reunite to celebrate Mitzi's birthday at a surprise party for one nostalgic weekend at an idyllic seaside villa – just like they used to do as teenagers. Familiar surroundings and the old rituals get to the core of the group and lead them to forget that they have grown up and changed. Revelations, not meant to harm the balance, make them reassess their past as well as their present. A melancholic and witty film about friendship.
Festivals and awards: Best Screenplay and Best Supporting Actor Awards at 'Jussi' Awards
Jenni Toivoniemi is an award-winning director, screenwriter and playwright. Her short comedy The Date (2012), was awarded at the Sundance Film Festival and at the Berlinale Generation 14+. Her other short films include The Committee (2016) and The Door (2017). Toivoniemi wrote the feature film Korso (2014) together with Kirsikka Saari and their latest collaboration was children's film Sihja (2020). Toivoniemi was also part of the writer-director team of Force of Habit (2019).
20.00
TOVE
Finland, 2020, 116'
Directed by: Zaida Bergroth
Cast: Alma Pöysti, Krista Kosonen, Shanti Roney
Helsinki, 1945. The end of the war brings a new sense of artistic and social freedom for painter Tove Jansson. Modern art, dizzying parties and an open relationship with a married politician – her unconventional life puts her at odds with her sculptor father's strict ideals. Tove's desire for liberty is put to the test when she meets theatre director Vivica Bandler. A biographical film about one of the most famous artists in the history of Finland – Tove Jansson, author of around the world popular children's books and comics about fairytale creatures Moomins.
Festivals and awards: Best Film, Direction, Leading Actress, Cinematography, Production Design, Costume and Make-up Awards at 'Jussi' Awards; Sven Nykvist Cinematography Award at Göteborg 2021.
Zaida Bergroth is a Finnish film director. Her focus is often on wild family stories and complex, extreme characters. Her themes include the relationships between mothers and daughters, brothers and sisters. Drama films with a twist, psychological stories with genre elements. Tove is her fifth feature film.