FINNISH FILM WEEK: FINNISH STORIES ABOUT LOVE / 8.4.
08.04.2022., 18:00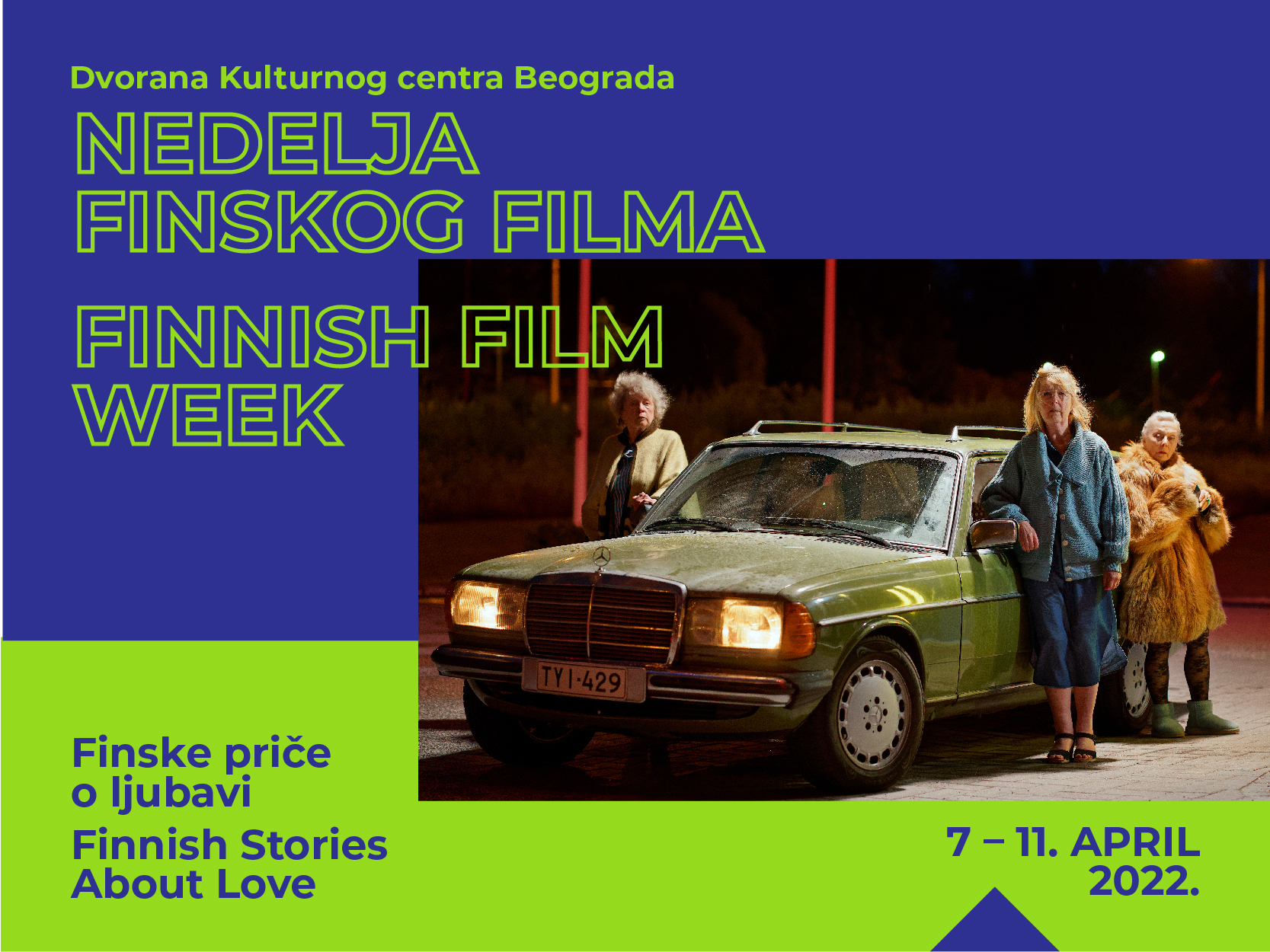 FINNISH FILM WEEK: FINNISH STORIES ABOUT LOVE
7 – 11. APRIL 2022
Cultural Centre of Belgrade Movie Theatre
 
Friday, 8. 4.
18.00
ANY DAY NOW
ENSILUMI
Finland, 2020, 82'
Directed by: Hamy Ramezan
Cast: Shahab Hosseini, Shabnam Gorbani, Aran-Sina Keshvari, Kimya Eskandari, Laura Birn
The 13-year-old Ramin Mehdipour and his Iranian family have been living in a refugee centre in Finland. Just as Ramin starts to enjoy the school holidays, the family receives the terrible news their asylum application has been denied. The Mehdipours file a final appeal, and they continue with their everyday lives, trying to keep a positive attitude despite the looming danger of deportation. As Ramin starts the new school year, every moment, every friendship will be more precious than ever. Director Hamy Ramezan himself was a refugee from Iran 30 years ago and lived in a refugee camp in our region[WU1]  for several years.
Festivals and awards: Berlinale; Best Leading Actor and Nordisk Prize at 'Jussi' Awards; Best Supporting Actor and Best Music Award at Beijing IFF.
Hamy Ramezan is a Finnish-Iranian film director and screenwriter. Having fled persecution in Iran, and lived in Yugoslav refugee camps as a young boy, Ramezan and his family arrived in Finland in 1990. He graduated from the Film School at UCA, Farnham in 2007 and has since completed several short and documentary films. His short film Listen (2015) premiered at Cannes Directors' Fortnight 2015, has been screened at over 200 festivals and nominated for Best Short Film at European Film Awards. Any Day Now is his feature debut.
20.00
DOGS DON'T WEAR PANTS
KOIRAT EIVÄT KÄYTÄ HOUSUJA
Finland, Latvia, 2019, 105'
Directed by: J-P Valkeapää
Cast: Pekka Strang, Krista Kosonen, Ester Geislerová, Jani Volanen, Oona Airola
The story follows Juha, who develops an unexpected but powerful connection with a dominatrix named Mona, following a tragic event in his life that has left him emotionally paralyzed. His dangerous addiction to suffocation is reciprocated by Mona, leading them both down a wild and crazy path towards emotional enlightenment. Dogs Don't Wear Pants is a darkly humorous story of loss, love and the sweet pain of being. Only for brave spectators.
Festivals and awards: Cannes – Directors' Fortnight section; Best Leading Actor, Cinematography, Music, Sound Design, Editing and Make-up Award at 'Jussi' Awards; Best Film at Austin FF; Best Film and Best Actress at Molins FF.
J-P Valkeapää is a critically acclaimed and awarded Finnish film director. His debut feature The Visitor (2008) was selected to CineMart, developed at Cannes' Residence du Festival and premiered in Venice. Valkeapää's second feature They Have Escaped (2014) premiered at Venice and Toronto. The film was nominated for seven Finnish National Awards 'Jussi', of which it won four, including Best Film and Best Direction.