"Winter Solstice" – concert and CD presentation
17.04.2022., 19:00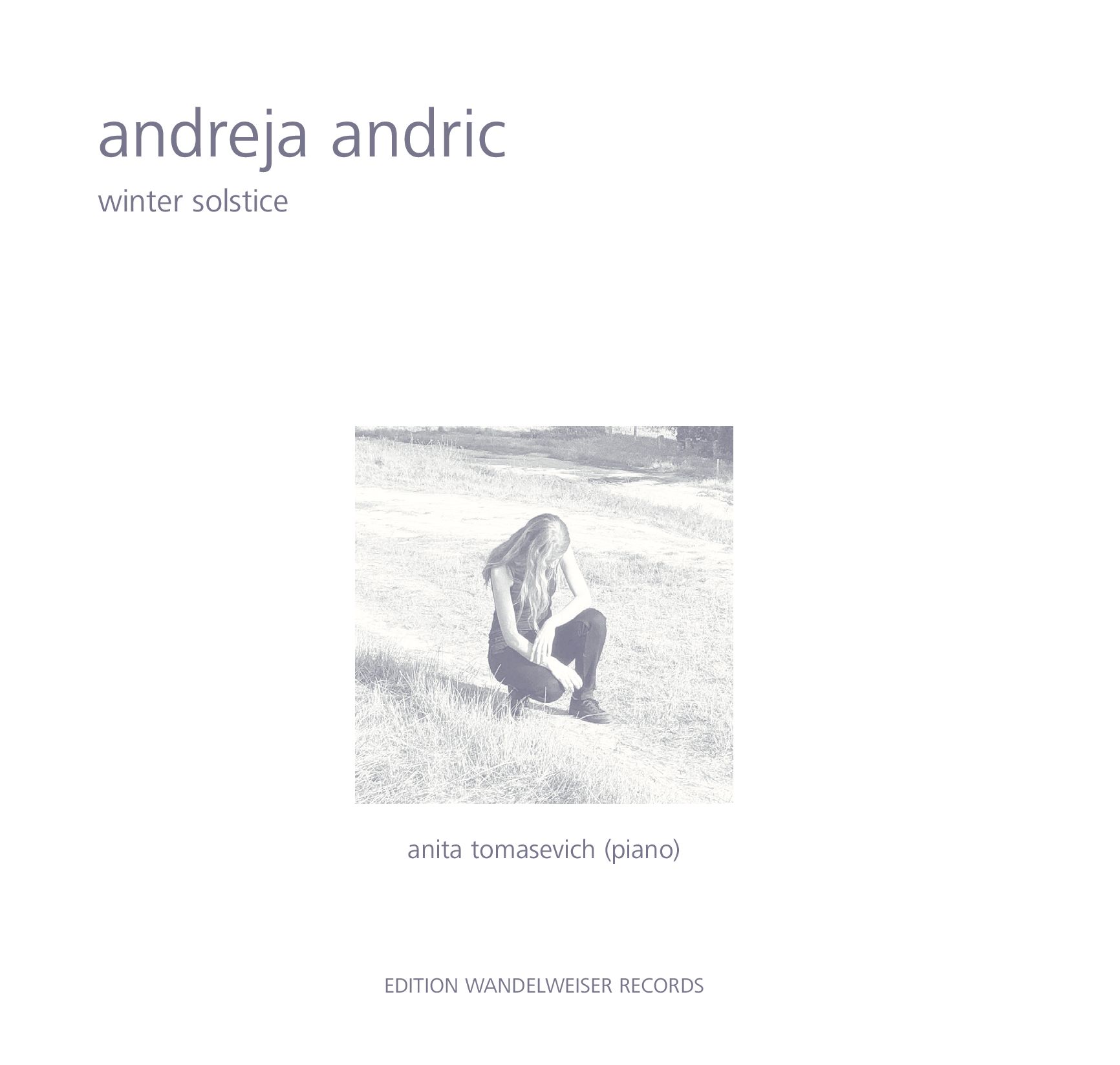 Composer Andreja Andric and pianist Anita Tomasevich started the project "Winter Solstice" in 2021 and the result is audio CD recorded in July 2021 at the Concert Hall of Kolarac Endowment, Belgrade, Serbia and published by Wandelweiser Records in December 2021. At the concert and presentation in Belgrade they will be joined by pianist Nada Kolundzija. Project is supported by SOKOJ

The album Winter Solstice reflects on the darkest night of the year, after which the days start slowly becoming longer. Time of the greatest darkness but also of when pendulum slowly starts swinging towards the light. The time of ending and decay, but also of new beginnings and hope. Time when light starts getting stronger, seeking to prevail over darkness, in perpetual renewal of life. The album aims to look at the world around us and inside of us as a holy space, everlasting and ever-changing with our unconscious presence, carrying hope of new light, constant renewal and through it all, a possible awakening.
Decembar for piano solo
I
II
III
IV
V
VI
Meditacije II for two pianists
"In the six works constituting the December Cycle we return, in a way, to basic elements of western music, and explore a single minor chord in each piece. The cycle starts with e-minor, continues with e-flat minor, and, through six consecutive pieces of music, ends with b-minor, by each step reaching a slightly darker sound color. Each piece from the set explores all the possible rearrangements of six notes within a single minor chord spread over four octaves, creating natural interweaving of undulating melodic lines wit- hin the same chord. The chord, at a slow, steady pace, resounds in ever new colors.
The final, longest work on this disc, meditation (II), abandons traditional notation altogether to describe the music with words only – in a way looking further back into an imaginary past (or perhaps a possible future) where music is transmitted as an oral tradition, and where music-making is open to everyone. This work is a part of a larger series of meditative text scores, intended to imitate the spirit of nature rather than its actual appearance. The multiplicity of voices fits together in the same way as calls of different birds in a forest form an evolving soundscape, and as patterns of fallen leaves on a walkway create infinite tape- stries.
While December challenges the performer to patiently explore shades of tone color by working through gradual changes in the setting of one and the same chord, Meditation (II) gives up a part of musical control, invites the performer and the listener to intuitively connect with their inner self, and insists on full presence in the moment. Through their simple and austere, but infinitely varied flow, these two works, here recorded on disc for the first time, seek to create new meditative sound spaces for our time and the future."
-Andreja Andric
Biographies:
Andreja Andrić (born 1973) is a Serbian composer and programmer, living in Aarhus in Denmark. He cultivates a keen interest in basic elements of music: pure intervals, tones, colors, durations. Holds a PhD in Music Informatics from the State University of Milan, Italy. He uses computer programming as key means of artistic expression, with the aim of discovering pristine, dynamic and complex sound worlds. One of his key works is the Concert for Smartphone Network, which he performs regularly with his ensemble for electronic music, whose members are Malgoržata Žurada, Maja Bosnić and Marija Šumarac. He is also active in vocal and instrumental music, video and software art. He has performed in numerous international music and sound art festivals, such as NYCEMF (New York City Electroacoustic Music Festival, 2021), World Music Days 2019 in Tallinn, Estonia and Festival Futura in Crest, France (2018).
Anita Tomasevich performed extensively throughout Europe starting with her debut recital at the age of 10. She appeared in some of the major halls in The Netherlands, Spain, UK, Italy, Russia and Serbia. She is a laureate of international competitions, including 1st price in Citta Di Tortona Italy and she appeared regularly on Serbian National Radio and Television. She studied in the Music Academy in Novi Sad, Serbia (B.A. M.Mus. ) and Royal Conservatoire in Den Hague, The Netherlands and worked with renowned teachers such as Jegor Chugayev, Svetlana Bogino, Vladimir Ograkov, Yelena Richter, Lazar Berman, Gyorgy Sandor and Stefan Vladar. In 2005 she released her first CD recording with works of Scarlatti, Chopin, Scriabin and Prokofiev. In 2006 her career as a concert pianist was stopped by the spinal injury. After ten years of recovery, Anita started performing again, both solo and chamber music recitals in Cyprus, Italy, Holland, England and Denmark receiving excellent reviews. In 2019 she recorded her second CD "Nocturnal Ballads" with violinist Sorin Alexandru Horlea and in 2021 her third CD for solo piano "Winter Solstice" which was chosen for publishing by the esteemed German record label Edition Wandelweiser.