Concert "Donne in Musica " 2022 – "Vers le Luxembourg"
16.05.2022., 20:30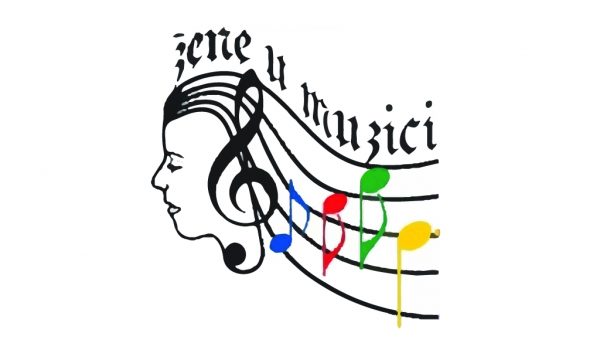 International Concert on idea by Vojna Olivera Nešić.
Participants: piano – Sanja Donić and Sanja Pantović, violin – Ljubica Jovanović and Vladimir Koh.
The "Women in Music" Association Serbia, founded on 17th June 2003 in Kragujevac, is a member of the Honour Committee of the Adkins Chiti: DONNE IN MUSICA Foundation, Fiuggi – Roma from Italy, which is a member of the International Music Council, UNESCO, a foundation that includes 116 organisations of this kind from all over the world. Activities are based on UNESCO's paper entitled 'An Artist's Right and Final Document' which was accepted in Stockholm in 1998 at the World Multi-Government Conference on cultural politics for development. The primary aim is affirming music by female composers, based on the Declaration of the Association of "Women in Music" document from Kragujevac, September 2003. As such, it participates in the following Foundation and UNESCO projects: Education and Culture DG Culture Programme, Women In Music Uniting Strategies for Talent (WIMUST), supported by the European Parliament in Bruxelles from 2000. We are proud to announce a festival funded by donors.
Program:
Genevieve Billeter
Souvenir
Sanja Pantović
Olivera Vojna Nešić
Sonets for violin solo (I-IV)
Ljubica Jovanović
Cruz Lopez deRego Fernandez
Una o dos
Sanja Pantović
Danielle Baas
Sui Generis: Dance IX for piano 4 hands
Sanja Donić and Sanja Pantović
Olivera Vojna Nešić
At summer`s end
Ljubica Jovanović and Sanja Donić
Violeta Dinescu
Litaniae for violin
Vladimir Koh
Albena Petrovic
Mirages "…et la dance de nos bombres"
Sanja Donić
Olivera Vojna Nešić
Fantasy for Sanda
Sanja Donić
Olivera Vojna Nešić
In modo barbaresco
Ljubica Jovanović and Sanja Donić