On a small door #4
28.06.2022., 12:00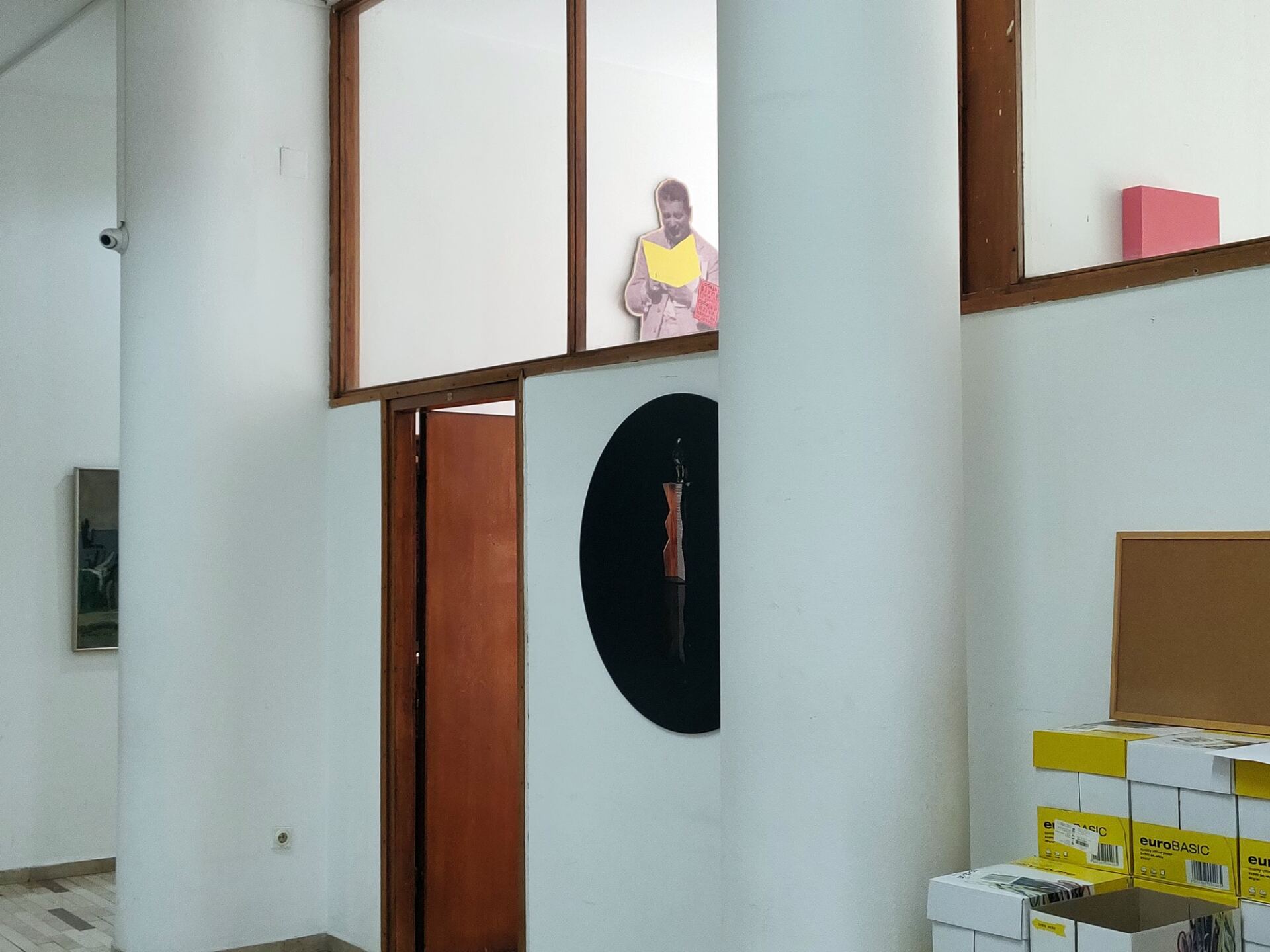 On a small door #4
October Salon Collection
Maja Rakočević Cvijanov, Jasmina Cibic
Tuesday, June 28th 2022 at 12.00
Kneza Mihaila 6/I floor – official entrance to the CCB
*The talk will be in English
At the temporary exhibition in office number 8 and in the hallway of the official space of the Cultural Center of Belgrade, researchers and students of MA studies in art history at the University of Brno will present two works from the October Salon Collection. Michaela Váňová and Dominika Přibylová spent almost six months in Belgrade within the exchange program of the University of Brno and paid internship programme, which included part time job within one of the public institutions in Belgrade. Research and work within the CCB included, among other things, getting acquainted with the October Salon Collection and arranging the archive of artists whose works are part of the Collection.
After reviewing the material and the content of the Collection and based on individual interests, Michaela Váňová choose to display and present the work of Maja Rakočević Cvijanov "Lucky Couples" from 2004, at the office number 8, while Dominika Přibylová will talk about the work of Jasmina Cibic "Perch for parabuteo unicinctus (E. Sotsas)" from 2010, which will be exhibited in the hallway of the CCB.
Michaela Váňová and Dominika Přibylová are MA students in Visual Cultures and Art History at the Masaryk University in Brno. Their master thesis concerns Serbian medieval fresco painting which enabled them to realize their research in Serbia with the help of a scholarship from their university, from February to July 2022.
The exhibition format called "On a small door" is one in a series of activities within the October Salon Collection. It implies the selection of one work of art from the Collection by various authors, which is temporarily (for several hours) exhibited in the Cultural Center of Belgrade and / or in its immediate surroundings.
The exhibition, which lasts only a few hours, is accompanied by a discussion of the selected work.
The program is realized live, and the topic of the series of mini exhibitions remains open with the idea that the invited associates, i.e. "curators for a day", make their selection and prepare a short text on this occasion that will be available on the October Salon Collection website.
The programme was initiated by Zorana Đaković Minniti, associate director of programmes at the CCB.