JULIA GAISBACHER, ONE DAY YOU WILL MISS ME
14.07.2022-25.08.2022, 12:00-20:00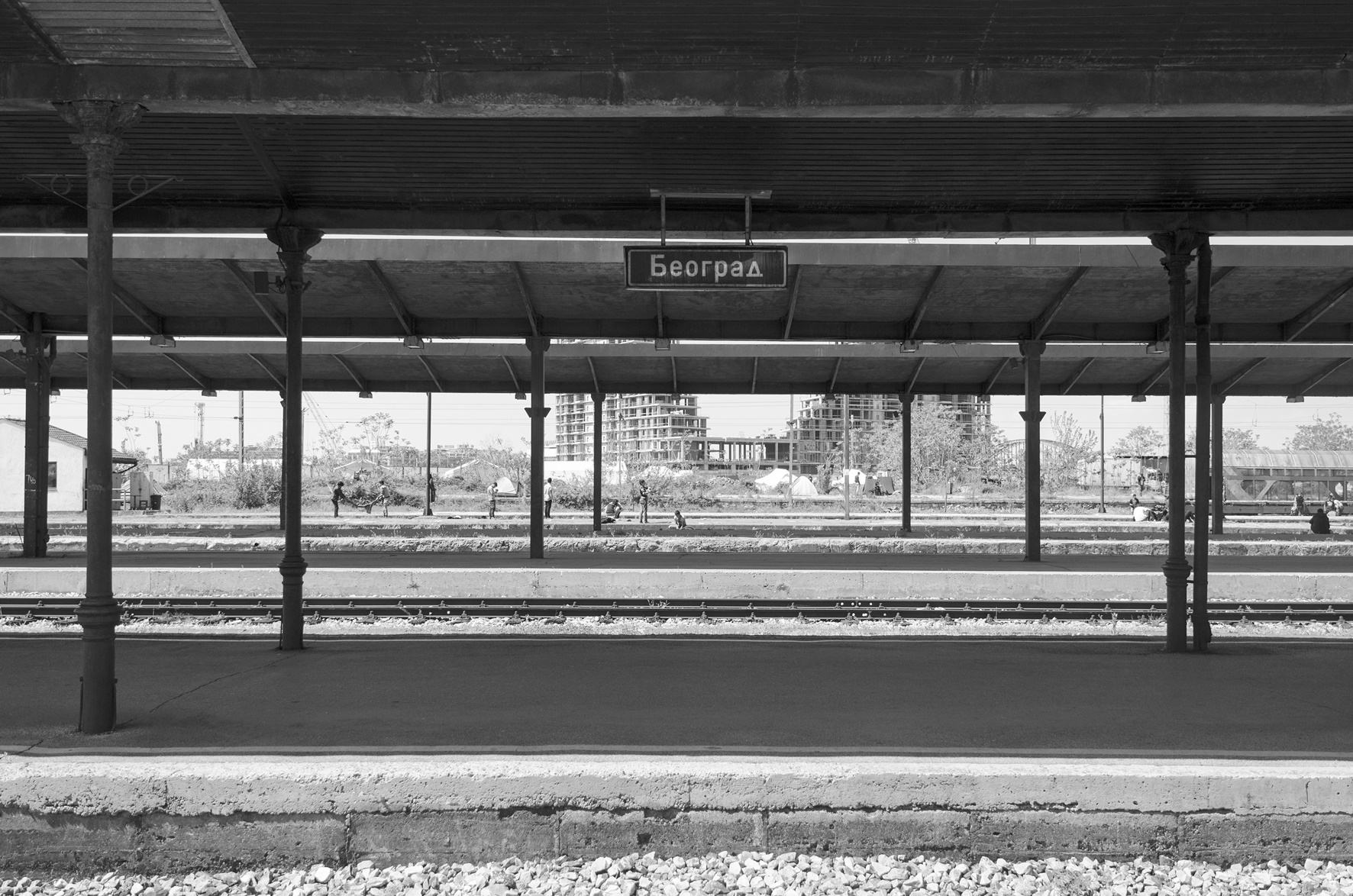 JULIA GAISBACHER
ONE DAY YOU WILL MISS ME
Curator: Thomas Licek (Eyes On)
Saturday July 16th at 14.00
Exhibition tour and artist talk (in English).
Since 2017 Julia Gaisbacher has been documenting and analyzing, in her cross-media cycle One Day You Will Miss Me, the processes of transformation in Belgrade sparked by the massive real estate project Belgrade Waterfront. In her project, Julia Gaisbacher pursues an ongoing visual documentation and analysis of the Belgrade Waterfront, which are at the heart of her spatial surveys and her sociocultural research. These explorations have resulted in a series of black-and-white and color photographs focusing on the discrepancy between the real-life conditions of many Belgrade residents and the high-gloss subject, along with the strategies used to advertise and market it. Julia Gaisbacher's observations are readable as a visual metaphor of political developments, but also of urban transformation processes in a global context.
Julia Gaisbacher, born 1983 in Grambach near Graz (AT), lives and works as a freelance artist and photographer in Vienna (AT). She studied art history at the University of Graz as well as sculpture and three-dimensional design at Dresden University of Fine Arts (DE) and at the LUCA School of Arts, Brussels (BE). Julia Gaisbacher has received various awards, including the State Scholarship for Photography from the Austrian Federal Chancellery (2020), the Prize of the Province of Styria for the Promotion of Contemporary Visual Art (2019), the Erste Bank ExtraVALUE Art Award (2018), and the City of Graz Photo Promotion Award (2016). Julia Gaisbacher has shown parts of One Day You Will Miss Me in the scope of exhibitions at the Goethe-Institut, Belgrade, the Akademie Graz, and at two Vienna venues, MUSA Startgalerie and das weisse haus.
www.juliagaisbacher.com