28th BELGRADE AUTEUR FILM FESTIVAL / 29.11.2022.
29.11.2022., 17:00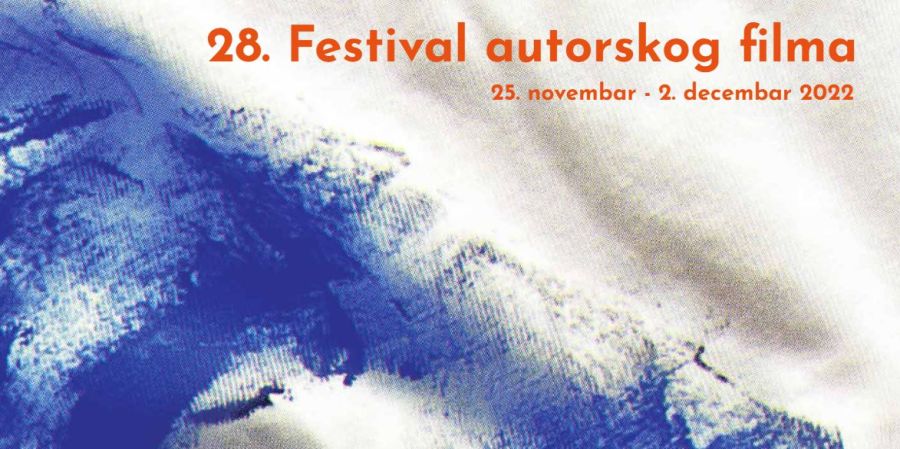 28th BELGRADE AUTEUR FILM FESTIVAL
25. November – 02. December 2022.
The Cultural Centre of Belgrade
---
Ticket price 400 dinars
TUESDAY, NOVEMBER 29
17.00
THE POTEMKINISTS
Romania, 2022, 18'
Director: Radu Jude
Cast: Alexandru Dabija Cristina Drăghici
In 1905, the sailors on the battleship Potemkin are given political asylum in Romania – an act of defiance against Russia. In 2021, a sculptor Alexandru Dabija wants to create an artwork inspired by the event. A comedy about art, history, memory and cinema, which film critic Andrei Gorzo describes as "a cross between a Caragiale sketch and a Mark Rappaport video essay".
LAST SCREENING
Kyrgyzstan, Kazakhstan, 2022, 30'
Director: Darezhan Omirbayev
Cast: Iliyas Shakirov, Dina Bekseitova, Adolf Artsishevski, Raushan Ismaganbetova, Aidyn Aidarbek
Notwithstanding the layman's opinion, art and life are two different worlds, separated by an impassable abyss. Where there is life, there is no art, and vice versa. Young artists have to make that difficult choice, sometimes from a rather young age. Our film is probably about that, the uneasy fate of an artist who must be ready to bear the weight of loneliness. It is a terrible, but wonderful fate that no one can escape. What has always been, and always will be.
Festivals: Locarno
19.00
SAFE PLACE
Croatia, 2022, 102'
Director: Juraj Lerotić
Cast: Juraj Lerotić, Goran Marković, Snježana Sinovčić Šiškov…
A traumatic event – a sudden suicide attempt – opens a gap in the everyday life of a family of three. Their lives change fundamentally, as if they've been pulled into a war invisible to everyone else. The plot is limited to the most acute, a short period of time and a situation that boils down to the most important thing – to save a loved one. The film was based on the personal experience of the director, who also plays the leading role.
Festivals: Locarno (Best Director, Best Actor, Best First Feature Award), Sarajevo (Heart of Sarajevo for Best Feature Film, Heart of Sarajevo for Best Actor), Cottbus (Grand Prix)…
21.00
That's How the Summer Ended
Slovenia, Hungary, Italia, 2022, 12'
Director: Matjaž Ivanišin
Cast: Aleš Jeseničnik, Kristina Olovec, Jernej Olovšek
At the end of the summer, while preparations for an air show are taking place in the sky, a man and a woman go to the water. But the arrival of a legendary aerobatic pilot will not be the event of the day for them.
AirHostess-737
Greece, 2022, 17'
Director: Thanasis Neofotistos
Cast: Lena Papaligoura, Konstantina Koutsonasiou
A troublesome new set of orthodontics is just one of the factors that provoke a midair crisis for a flight attendant.
In Shoulders
Serbia, 2022, 18'
Director: Tara Gajović
Cast: Nikolija Micić, Milica Janevski, Danilo Milovanović, Jovan Jelisavčić, Sunčica Danojlić…
A mother and daughter return home after a family celebrationat a nearby pub. On the way home, they meet people from theirpast. Along the way, they realize that they still don't knoweverything about each other.
My Neighbour Wolf
Croatia, Serbia, 2022, 17'
Director: Nebojša Slijepčević
Cast: Nebojša Borojević, Igor Hamer, Mladen Ptičar…
Villages near the Croatian border with Bosnia are mostly deserted, abandoned by the authorities, and forgotten by the world. The last few inhabitants live in extreme poverty and are left to fend for themselves against frequent attacks of wild beasts. The film is based on an actual event.