David Bergé and Katarina Šoškić • Two Voices Speak With One Camera, Who is Speaking?
09.12.2022-14.01.2023, 12:00-20:00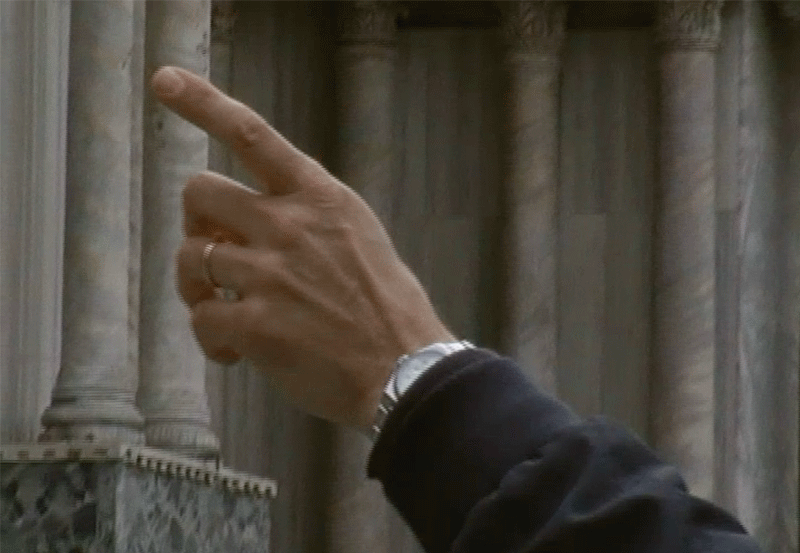 Two Voices Speak With One Camera, Who is Speaking?
David Bergé and Katarina Šoškić
Artget gallery, Cultural Centre of Belgrade
9. 12. 2022 – 14. 1. 2023
Thursday, 22 December at 6 p.m.
A guided tour through the exhibition with Mia Ćuk, Artget Gallery artistic directress for 2022
Thursday, 12 January at 6 p.m.
A guided tour through the exhibition
What does it mean to engage in a temporary displacement that we call travel? How does a travelling subject constitute herself in relationship to time? In relationship to the unknown? What is the intricate connection between the movement, body and the site after this has ended, and from the point of recorded stillness?
If the act of visiting foreign territories in not seen simply as travelling but as superimposing one's remoteness to another's locality, then the ultimate instrument of this intrusion would be the camera. Since the early 20th century, camera has conditioned our understanding of foreign places, centralizing and ordering our experience of spatial, topographical, anthropological and other categories in a way no other device before has. Instead of certifying presence, photography has made us painfully aware of our absence from the places we thought we had visited.
The exhibition Two voices speak with one camera, who is speaking? brings together the works of David Bergé and Katarina Šoškić who have from different perspectives considered the subject of a travelling body in modern and postmodern context. Through photography and recorded prose, the artists engage in a dialogue that centers on problems of photographic representation and its insufficiency to account for other experiences that constitute our understanding of urban environments.
Curated by Mia Ćuk, the exhibition comes as the final chapter of the season dedicated to exploring the affective, performative and embodied aspects of post photographic practices.
* Supported by the Austrian Cultural Forum Belgrade, City of Belgrade, Ministry of Culture and Information of the Republic of Serbia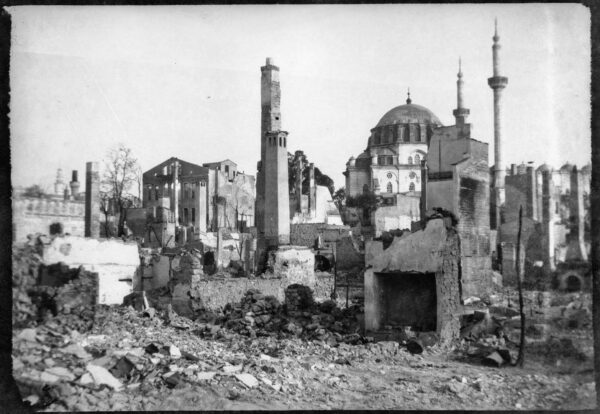 Biographies:
In the work of David Bergé, audiences participate, through hybrid and post digital formats, into a journey of time-based installations, site-specific interventions, and text pieces – spoken and published. However, what he is most known for are his Walk Pieces, in which he takes small groups of humans for a walk, an immersive experience in silence, sliding along and piercing through the physical and climatic conditions of the built environment.With a background in photography, David Bergé worked from 2012 onwards extensively with the archive of photographs taken by August Klipstein and Charles-Édouard Jeanneret (who would later be known as Le Corbusier) during their 'Voyage en Orient' from 1911. Two installations and a book negotiate the production of documents from this historic trip, slowly uncovering an early 20th-century desire for understanding spatial relations rather than photographic representation. In 2020, he founded the publishing project kyklàda.press in Athens: a series of books, a small imprint of embodied writing positions resonating with phenomena, urban and rural, real an imaginative, in the Aegean Archipelago. David Bergé currently lives in Athens, Berlin, and Brussels and holds an MA from the Dutch Art Institute (2017) and an MFA and BA from LUCA Brussels (2005).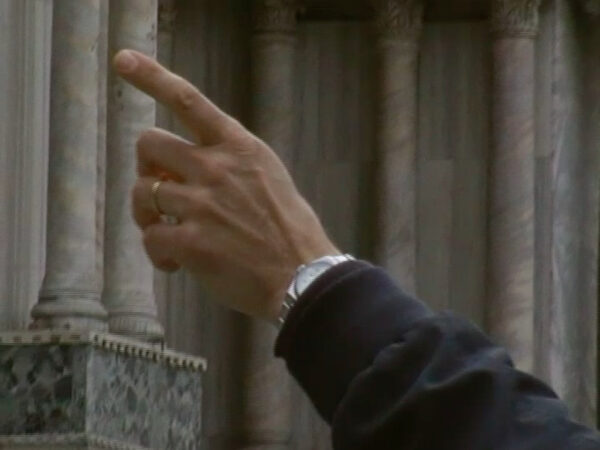 Katarina Šoškić is a photographer and artist researcher based between Belgrade and Vienna. She is interested in the potency of an image – the way its narrative qualities could be employed to question social structures. She uses photography and words to research and analyze social phenomena, culture and subculture, the impacts of tradition and history, the constriction of social roles and underlying psychological mechanisms. Since October 2016, Katarina has been a candidate for a doctorate in art research at the University of Applied Arts in Vienna within the Centre Focus Research postgraduate framework (Angewandte- Zentrum Fokus Forschung). Her theme- the topic of travel and mass tourism in the coastal parts of Europe serves as a sample for examining the capacities and limits of the photographic image and the codependency of textual and visual narratives. She has been the recipient of Startstipendium in 2014 and Auslandsstipendium 2015 in Paris, and in 2018 in London, awarded by the Austrian Ministry of Art and Culture. Parallel to her academic career, Katarina works as a photographer commissioned in the field of portrait, fashion and reportage photography. She exhibited in Fotohof Salzburg, Kunst Haus Wien (part of the collection) and Salzburg Museum.