Presentation of the CD "J. S. Bach – Clavierübung III" – Marko Petričić (organ and bayan)
09.03.2023., 13:00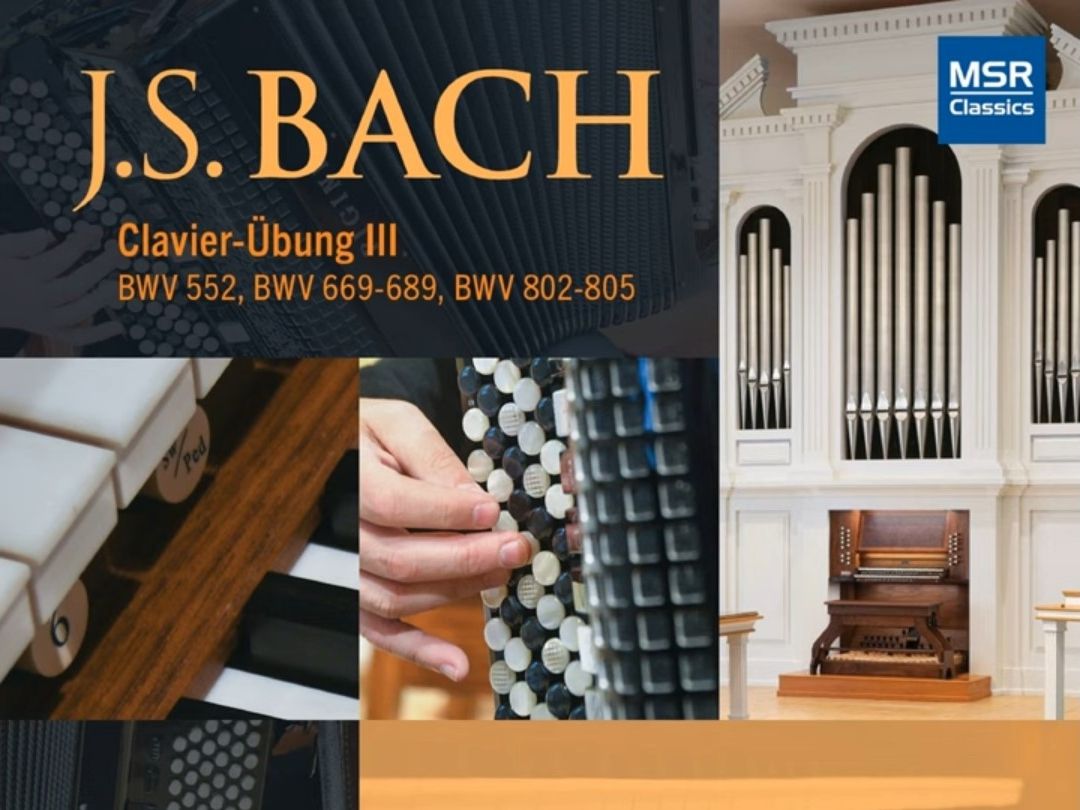 Petričić recently had a 2 CD set released on MSR Classics label. It is a unique recording of J. S. Bach's organ collection, Clavierübung III, recorded on the Northminster Presbyterian Church's C. B. Fisk, Op 154 organ and the Pigini bayan accordion.
About CD:
What was the purpose and motivation behind this project? There are so many complete recordings of Klavierübung III by J. S. Bach, so what is the allure of adding one more?
To the best of my knowledge, this is the first recording of the manualiter smaller chorale settings performed entirely on the bayan accordion. This instrument that I have been playing since my childhood sheds an original light and offers a unique interpretation of these pieces. In combination with pipe-organ, the variety of form, textures, and expressive possibilities opens new interpretive ideas to the listener and a performer. The registers of the accordion have the same function as the stops of a pipe-organ – they change the sound timbre. Each movement uses a different register to illuminate the character of the piece, and to contribute to the overall sound form of the collection. The expressive power of the bellows enables great dynamic contrast and brings out new musical aspects of these movements.
The C. B. Fisk Op 154, has been inaugurated at Northminster Presbyterian Church with a series of concerts during the 2021 season. Even though it is a smaller instrument, the versatility of the stops and their fine voicing offers a variety of combinations in an intimate setting.  These two instruments together achieve a formal cohesive unity between the large and small setting of the chorales quite successfully.
Marko Petričić
Biography:
Marko Petričić holds D.M.A. and M.M. degrees from Indiana University where he studied with Dr. Christopher Young, and a Bachelor of Music degree, summa cum laude, from Ohio University where his teacher was Dr. H. Joseph Butler. Dr. Petričić is an adjunct professor of organ and sacred music at the University of Indianapolis. He also taught applied organ lessons and organ literature at Indiana University. As an active church musician, he is Music Associate/Organist at Northminster Presbyterian Church and was previously Assistant Organist and Choirmaster at Christ Church Cathedral and Choir Director/Organist at Bethlehem Lutheran Church in Indianapolis.
He has presented recitals and master classes of Klavierübung III at University of Toronto, University of Belgrade, and Indiana University. He also taught a master class and performed at Shanghai Normal University. During the summer of 2014, he presented a scholarly paper "Performing Organ works on the Bayan Accordion" at the American Guild of Organists National Convention in Boston. He was also a teacher/performer/presenter at the Valparaiso University Pipe Organ Encounter 2015, and a director for the Pipe Organ Encounter at the University of Indianapolis, 2014. His performance of Naji Hakim's "Messe Solennelle" with the Indianapolis Festival Chorus at Christ Church Cathedral was broadcasted on National Public Radio's "Pipe Dreams".
As an accomplished bayan-accordion performer, Marko Petričić has won top prizes at International competitions in Italy, Germany, Yugoslavia, and the United States. He has performed for the Yugoslav National Radio and Television, with the Indianapolis Symphony Orchestra, Indianapolis Chamber Orchestra, and the Naples Philharmonic. As a keyboardist, he has performed with the Indianapolis Symphony Orchestra on numerous occasions featuring a wide range of repertoire from Duruflé, Strauss, and Stravinsky to Shostakovich, John Adams, John Williams, Lutoslavski and Penderecki under such esteemed conductors as Leonard Slatkin, Krszystof Urbanski, Edo De Waart, Roberto Abbado, and Giancarlo Guerrero.