20th International Festival "Ars vivendi clavicembalum" – CHIARA CATTANI
29.10.2023., 20:00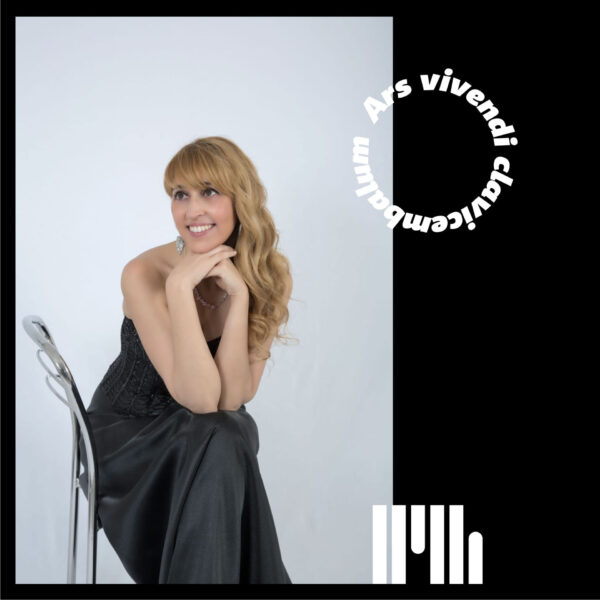 Chiara Cattani from Italy, will play at the opening evening of the 20th edition of the festival Harpsichord, Living Art – Ars vivenid clavicembalum. She is professor of Harpsichord at the Conservatory in Cosenza and at the Conservatory in Bologna.
This concert is organized in collaboration with The Italian Institute of Culture in Belgrade.
Program:
Giuseppe Sarti (1729–1802)
Sonata in G major
Preludio
Allegro
Allegro
Luigi Cherubini (1760–1842)
Sonata No. 3 in B flat major
Allegro comodo
Andantino – Rondò
Johann Adolf Hasse (1699–1783)
Sonata No. 2 in E flat major
Allegro
Andante
Allegro assai
Carl Philipp Emanuel Bach (1714–1788)
Wurttemberg Sonata No. 1 in A minor, H. 30
Moderato
Andante
Allegro assai
Biography:
Chiara Cattani (1985), graduated with top marks and honors in piano, harpsichord (with honorable mention), choral conducting and composition, chamber music and hystorical piano, obtained also a PostGraduate Degree at the Mozarteum University in Salzburg. She studied piano under the guidance of Denis Zardi, Pier Narciso Masi and Konstantin Bogino, harpsichord with Silvia Rambaldi, Luigi Ferdinando Tagliavini and Florian Birsak and hystorical piano with Stefano Fiuzzi.
Awarded in several international competitions, she has an intense concert activity that has already brought her to perform in many concerts in Europe, Israel, Palestine and Japan, as a soloist on the harpsichord and fortepiano, as harpsichordist in chamber ensembles and soloist with orchestra. Particularly important is the artistic activity she has with the violinist Roberto Noferini since 2009. Her intense recording activities includes about twenty titles published by Sony, Dynamic, Cpo, Glossa, Concerto Classics, Movimento Classical, Brilliant, Tactus. Particularly important is a double cd, realesed by "Concerto Classics", devoted to the complete italian harpsichord production by J.A. Hasse, which obtained brilliant consents by the critics.
She is professor of Harpsichord at the Conservatory in Cosenza and at the Conservatory in Bologna, and accompanist in baroque departments at Conservatories in Bolzano.
He held the role of assistant conductor, maestro ai recitativi, continuo player on harpsichord, hammerklavier and organ in the Festwochen Innsbrucker Orchestra and collaborates with Accademia Bizantina, Freiburger Baroque Orchestra, Academia Montis Regalis, and with orchestras of prestigious European theatres, including the Hamburg and Berlin Staatsoper, Odense Symphony Orchestra, Theater Basel, Semperoper Dresden, performing at important festivals, such as Musikfestspiele Potsdam Sanssouci, Handel Festspiele in Halle, Festspiel Baden-Baden, etc.
Therefore, combining the role of assistant with that of concertmaster with chamber ensembles, she increasingly undertook the activity of maestro al cembalo and was invited to conduct various orchestral formations. In August 2022 she made her international debut as maestro al cembalo and conductor for the concert of the finalists of the Cesti Competition on the stage of the Festwochen der Alten Musik in Innsbruck and has just conducted Vivaldi's opera "La Fida Ninfa" for the same festival, obtaining rave reviews.
She is the artistic director of the summer musical Masterclasses 'Marco Allegri' in Faenza.