19. Free Zone Film Festival / 03.11.2023.
03.11.2023., 12:00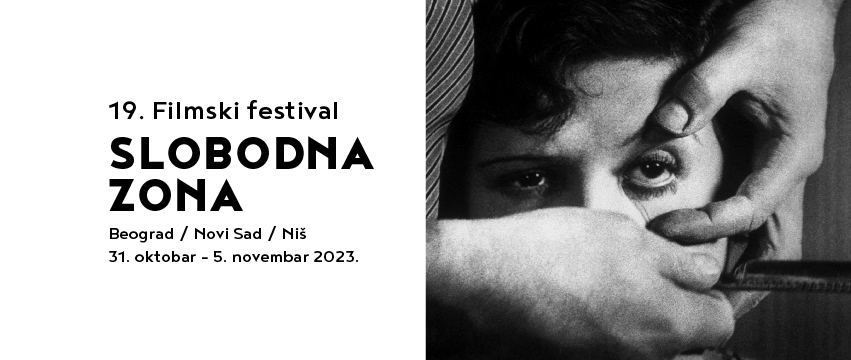 19. Free Zone Film Festival
12:00
DORMITORY
Turkey, 2023, 118'
Director: Nehir Tuna
Cast: Doga Karakas, Can Bartu Arslan, Ozan Çelik, Tansu Biçer, Didem Ellialti, Orhan Güner, Isilti Su Alyanak…
1997, the tensions between religious and secular Turks are increasing. Fourteen-year-old Ahmet is sent by his recently converted father to an Islamic dormitory, a "Yurt", to learn Muslim values. Ahmet works hard to be the perfect son but he has trouble fitting in with rough kids at the Yurt, and feels isolated in his day secular school, where he hides his new home from his classmates. His only solace is a new friend Hakan, a street-smart kid who knows how to work the Yurt system. Together they dream of making their own decisions.
Festivals / Awards: Venice Film Festival – Bisato d'Oro for Best Screenplay
16:30
DEAREST FIONA
Documentary
Netherlands, 2023, 102'
Director: Fiona Tan
In Amsterdam's Movie Museum, Fiona Tan explores the silent documentary material, buried deep in the archives more than a century ago. Impressive material depicts the everyday life of hardworking people who lived near the ocean. Fiona, an Australian of Indonesian heritage, began her studies in Amsterdam in 1988. During this time, she kept receiving her father's letters where he talked about life back home, his grandson, his dog, the world's political scene, and the economic race. The parallel reading of these letters through archival material creates an audiovisual stream of consciousness enhanced by a skillful soundtrack, uncovering the subtle connection between image and sound, then and now, the Netherlands and Indonesia, trade and colonialism, father and daughter.
Festivals: Berlin International Film Festival
19:00
FIGHTERS
Documentary
Norway, 2022, 85'
Director: Jon Haukeland
Fighters is a film about upbringing, togetherness, and the difference one person can make. In the film, we follow the youth worker Berat, tasked with rescuing the youngster Mamo from a criminal network in Oslo. The two develop a close relationship that helps Mamo in a new direction. When Berat takes Mamo's side in a police case, the police begin digging into Berat's background as a youngster from a small town in the mountain area of Hallingdal. There they find conditions that they believe are incompatible with his position as a youth worker.
Festivals: CPH: DOX
21:00
BETWEEN REVOLUTIONS
Romania, Qatar, Iran, Croatia, 2023, 69'
Director: Vlad Petri
The powerful hybrid film tells the story of Maria, a Romanian, and Zahra, an Iranian, who met in the seventies while studying together in Bucharest, and their long-term passionate correspondence. The two women correspond tirelessly in the midst of revolutions, protests, and politically turbulent events that have ravaged their countries. An intimate, epistolary documentary, through intriguing and rarely seen archival footage, unravels the tangle of collective history, exposes all taboos, repression, and the position of women in countries where history was written almost exclusively by men, the hope and disappointment brought by political transformations, and also re-examines the social ones.
Festivals / Awards: Berlin International Film Festival – FIPRESCI Prize, ZagrebDox – Special Mention, Makedox Creative Documentary Film Festival – Best Film
GOALGETTER
Serbia, 2023, 18'
Director: Ivan Stojiljković
Cast: Pavle Mensur, Dejan Cicmilović, Sena Đorović, Ivan Vučković, Igor Filipović, Aleksandar Đinđić, Vahid Džanković, Luka Maljević…
Nikola's life is turned upside down after he publicly accuses his football coach of sexual molestation.
* Q &A after the screening