19. Free Zone Film Festival / 04.11.2023.
04.11.2023., 12:00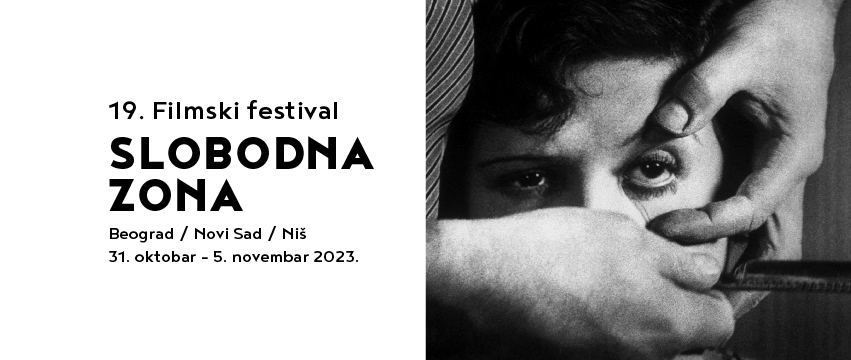 19. Free Zone Film Festival
12:00
FUTURE IS HERE
Documentaries
Direction: Group of directors
16:30
DAY OF THE TIGER
Romania, France, Greece, 2023, 80'
Director: Andrei Tănase
Cast: Catalina Moga, Paul Ipate, Alex Velea…
Vera is a small-town veterinarian from Transylvania, whose marriage with actor-director Toma is going through a difficult period. On a particular day, while a new tiger is brought to the zoo where she works, Vera finds out that her husband is hiding something.
19:00
SNAJKA: DIARY OF EXPECTATIONS
Documentary
Croatia, Italy, Kosovo*, 2023, 75'
Director: Tea Vidović Dalipi
Snajka: Diary of Expectations is a documentary about a Croatian-Roma couple, Tea and Mirsad, and their life together, torn between family pressure and compromises they are ready to make. They are facing the challenge of balancing the family burden, inherited from past generations. Wanting to find a solution for unrealistic expectations of their families, they are engaging in a complex game of adjustment, which proves to be an obstacle to their intimacy. This immensely personal film reveals family rituals and cultural racism in which this couple is trying to find a balance between pleasing their parents and the need to maintain their identities. Tea and Mirsad are trying to be obedient children and free-spirited parents at the same time.
Festivals / Awards: Dokufest, Sarajevo Film Festival, MakeDox, Rab Film Festival…
* Q&A after the screening
THE GHOSTS YOU DRAW ON MY BACK
Serbia, 2023, 14'
Director: Nikola Stojanović
Cast: Anita Ognjanović, Admir Šehović, Jelena Stupljanin…
Teenage Sara travels to a small provincial town to attend the memorial service of her grandmother. The usually quiet village is being disrupted by the construction of the new railway. While fighting her fears, Sara finds shelter in a worker from the construction site.
* Q&A after the screening
21:00
MAMULA ALL INCLUSIVE
Documentary
Serbia, Bosnia and Herzegovina, Montenegro, 2023, 58'
Director: Aleksandar Reljić
The Mamula fortress on the island of Lastavica, at the very entrance to the Bay of Kotor, served as an infamous camp in which civilians were imprisoned, tortured and starved during both world wars. Ivo Marković was imprisoned in Mamula in 1942, as an eight-year-old, and he remembers well the torture of hundreds of civilians by the Italian fascists. The decision of the Government of Montenegro to give the island a concession in order to turn the fortress into an exclusive hotel deeply hurt and humiliated him. Although the government representatives claim that the investor has committed to build a "unique hotel, with a special memorial room", Ivo Marković, together with other camp inmates, activists of non-governmental organizations and citizens, opposes that decision and begins the fight to preserve the memory of the innocent victims.
Festivals: Sarajevo Film Festival
* Q&A after the screening