19. Free Zone Film Festival / 05.11.2023.
05.11.2023., 16:30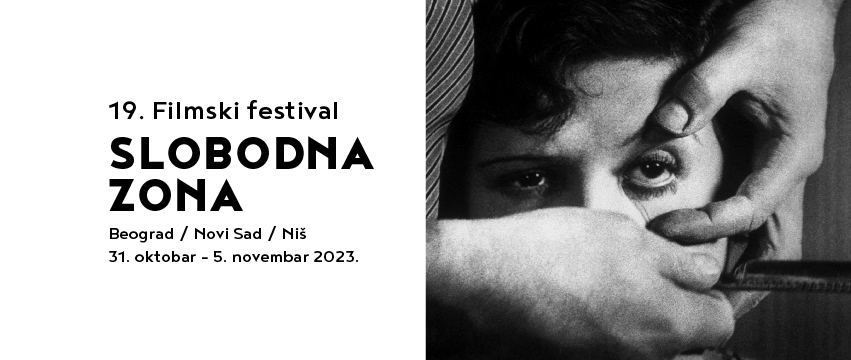 19. Free Zone Film Festival
16:30
BREAD AND SALT
Poland, 2022, 100'
Director: Damian Kocur
Cast: Tymoteusz Bies, Jacek Bies, Dawid Piejko, Nikola Raczko, Nadim Suleiman, Nadeem Shalave…
Tymek is a young pianist studying at the Chopin University of Music in Warsaw. He returns to his hometown to spend the summer break with his mother, his brother, and his friends from the hood. At the meeting point for the local youth, a newly opened neighborhood kebab bar, Tymek witnesses the spiraling tensions between his friends and the Arab employees, leading to a tragic finale. A film inspired by true events, cast with non-professional actors.
Festivals / Awards: Venice Film Festival – Venice Horizons Award – Special Jury Prize, Antalya Golden Orange Film Festival – International Feature Film Competition Award for Best Director, Cairo International Film Festival – Bronze Pyramid for Best First or Second Work of a Director, Cottbus Film Festival of Young East European Cinema – Special Prize for Best Director
19:00
SOFT SHIPS
Documentary
Croatia, 2022, 89'
Director: Željko Zorica-Šiš
The Soft Ships is a documentary film about the theatre company Kugla glumište, the most important avant-garde theatrical, multimedia, and interdisciplinary art collective in Croatia and SFR Yugoslavia from the mid-1970s and early 1980s. Kugla saw theatre as an urban ritual and social situation rather than in its traditional form. It disrupted theatre as a "cube", where the audience's place was known in advance, and instead established the theatre as Kugla ("globe"), a non-drama theatre, complete theatre overlapping with life. The collective found it important to create a new way of organizing work in theatre production.
21:00
DORMITORY
Turkey, 2023, 118'
Director: Nehir Tuna
Cast: Doga Karakas, Can Bartu Arslan, Ozan Çelik, Tansu Biçer, Didem Ellialti, Orhan Güner, Isilti Su Alyanak…
1997, the tensions between religious and secular Turks are increasing. Fourteen-year-old Ahmet is sent by his recently converted father to an Islamic dormitory, a "Yurt", to learn Muslim values. Ahmet works hard to be the perfect son but he has trouble fitting in with rough kids at the Yurt, and feels isolated in his day secular school, where he hides his new home from his classmates. His only solace is a new friend Hakan, a street-smart kid who knows how to work the Yurt system. Together they dream of making their own decisions.
Festivals / Awards: Venice Film Festival – Bisato d'Oro for Best Screenplay