20th International Festival "Ars vivendi clavicembalum" – SMILJKA ISAKOVIĆ
07.11.2023., 20:00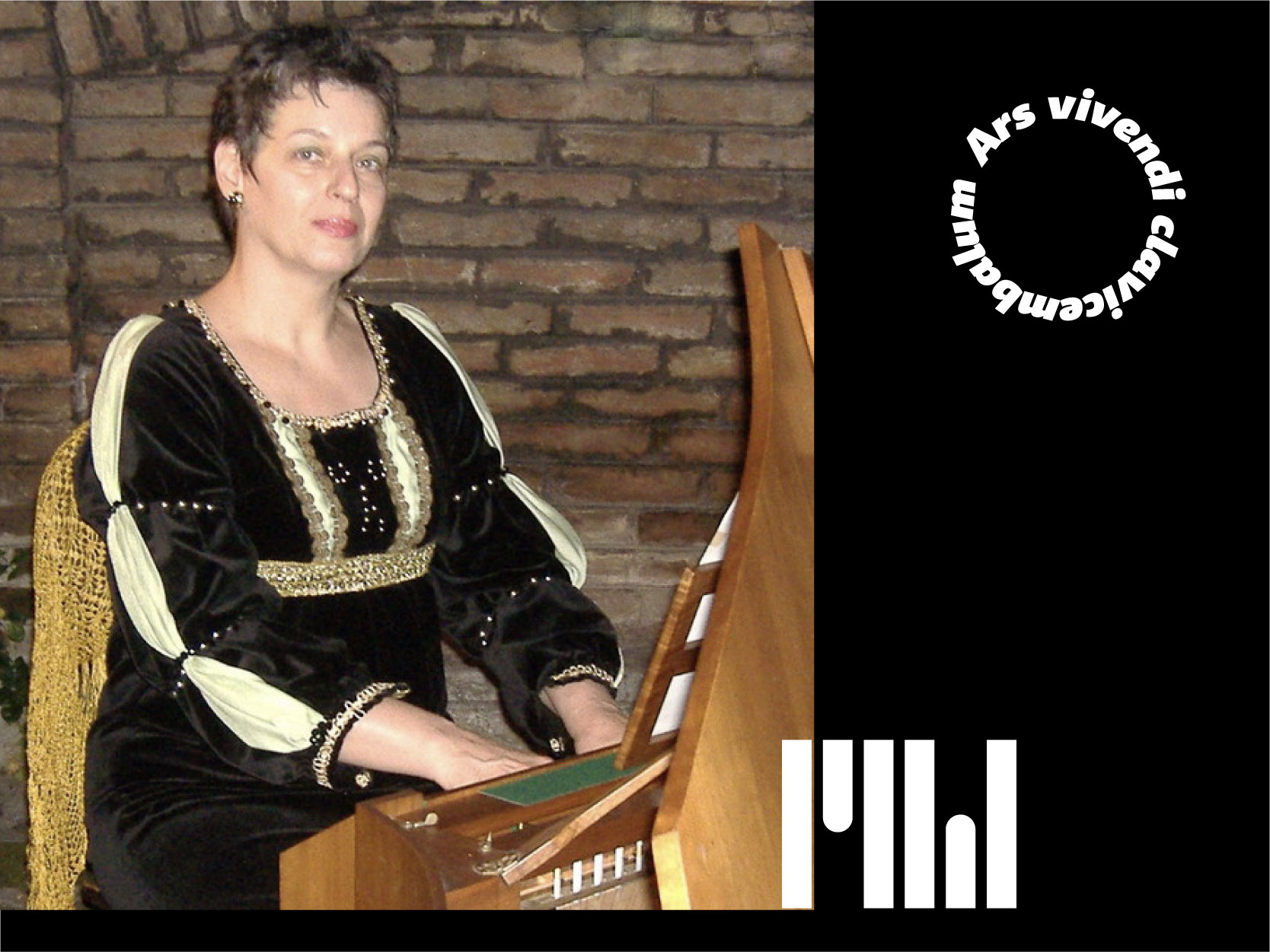 Another jubilee is celebrated at the 20th edition of the Festival:
Smiljka Isaković – 40 years with the harpsichord
Guest: Andrija Sagić, percussion
Program:
ENGLAND
William Byrd (1543–1623)
Wolsey's Wilde, MB 37
La Volta, FVB 155
Henry Purcell (1659–1695)
Ground
Anonymous (XVI)
My Lady Carey's Dompe
ITALY
Anonymous (XVI)
Fusi Pavana Piana, Saltarello
Antonio Valente (1520–1590)
La Romanesca
Domenico Scarlatti (1685–1757)
Fandango
FRANCE
Jean-Philippe Rameau (1683–1764)
Sarabande
Musette en rondeau
Tambourin
SPAIN
Anonymous (XVII)
La Folia
Espagnolette
Chacone
Federico Garcia Lorca (1898–1936)
Nana de Sevilla
El cafe de chinitas
GREECE
Dimitris Themelis (1931–2017)
Little Prelude and Hasapico
Mikis Theodorakis (1925–2021)
A Day in May
Stavros Xarchakos (1939)
Ipomoni
Biography:
Smiljka Isakovic, who was called by critics "The First Lady of the Harpsichord" and "Queen of the harpsichord", took Master' s degree in two instruments: piano at the Music Academy of Belgrade and "Tschaikovsky" Conservatory in Moscow, and harpsichord at the Royal Conservatory of Music in Madrid. She performed all over Yugoslavia (at all important music festivals), also in Europe (Italy, Greece, Austria, Belgium, Germany, Switzerland, France, Great Britain, Tchech Republic, Russia, Portugal, Spain, Cyprus), in the USA, South America and Cuba.
She recorded several LPs and CD for the editing houses of Yugoslavia and abroad. She also broadcasted a lot for the Radio and Television of Yugoslavia and abroad. She gives Master Classes and writes musicological texts.
In 1997. she was awarded the international prestigious Masaryk Award for arts, which Masaryk Academy (Prague) awards to artists who connect people and races of the world through their art. This award was given for music, before Smiljka Isakovic, to Luciano Pavarotti.
Smiljka Isakovic was included in the "International Who is Who in Music" (Cambridge, American Biographical Institute), as well as in the international Encyclopedia of harpsichordists and organists (St. Petersburgh). ABI included her in the "5000 personalities of the world" as the "First Lady of the harpsichord", and nominated her for the "Woman of the Year".