20th International Festival "Ars vivendi clavicembalum" – STÉPHANE BÉCHY
09.11.2023., 18:00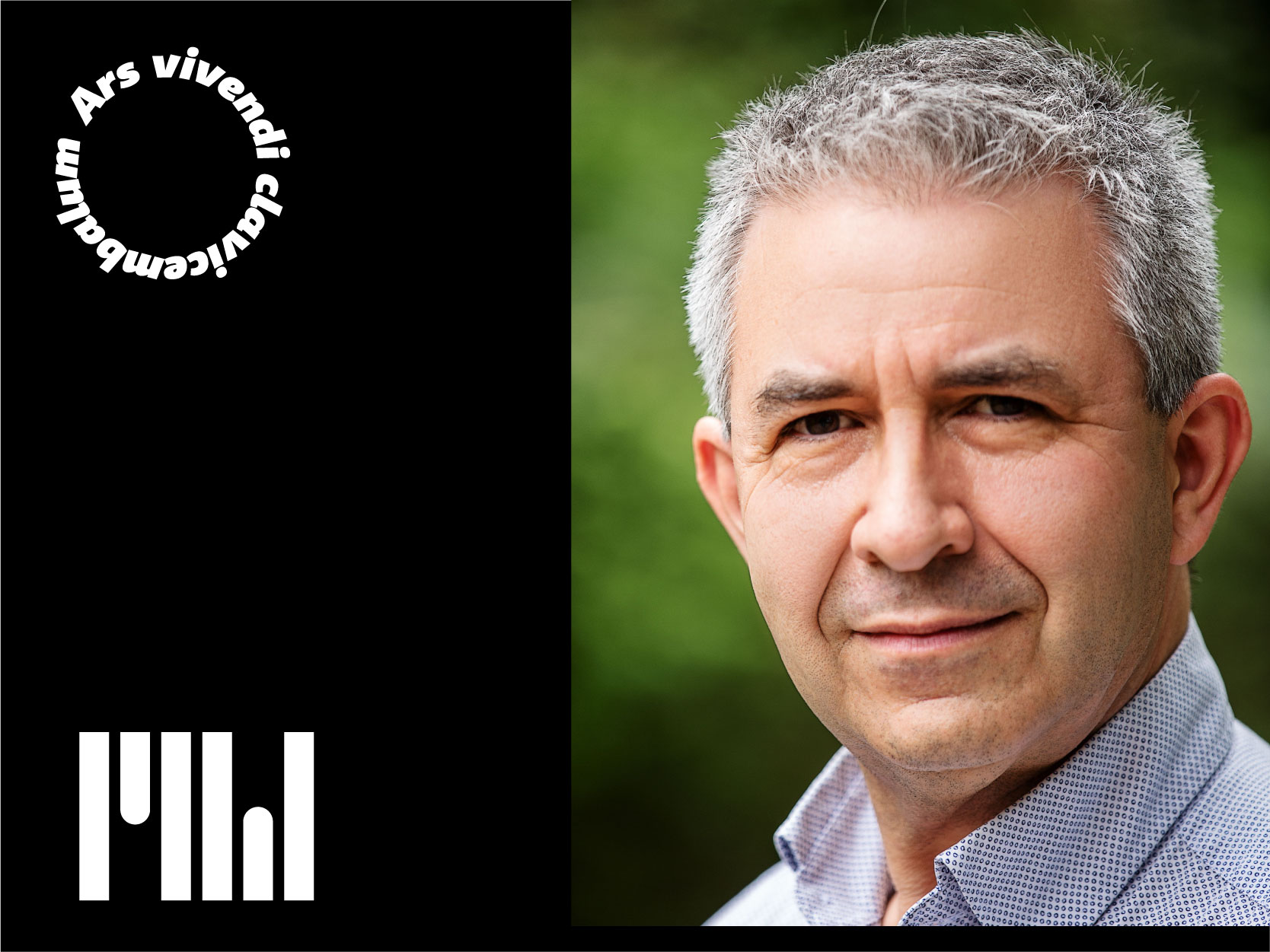 French harpsichordist and organist Stéphane Béchy will play pieces by d'Anglebert, Rameau and Duphly at concert French Golden Age of Harpsichord Music.
Program:
Jean Henri d'Anglebert (1629–1691)
Suite in G minor (excerpt) from Pièces de Clavecin
Prélude
Allemande
Courante
Sarabande
Gigue
Les sourdines d'Armide de Mr de Lully
Passacaille d'Armide de Mr de Lully
Jean-Philippe Rameau (1683–1764)
Nouvelle suites de pièces de clavecin
Allemande
Courante
Sarabande
Les Sauvages
L'enharmonique
L'Egyptienne
Jacques Duphly (1715–1789)
Quatrième livre de pièces de clavecin
La de Juigné
La de Sartine
La De Drummond
La De Vaucanson
La Pothouïn
La Du Buq
Biography:
Stéphane Béchy studied organ with Rene Brethomé, and Marie-Claire Alain, harpsichord  with Davitt Moroney and Olivier Baumont. It occurs mostly in recital, in France, Austria, Tcheque Républic, USA, Serbia, Montenegro, Germany, South Korea, Russia, Bulgaria, Armenia, Switzerland and the Netherlands. His knowledge of early repertories made him teaching students from the Conservatory of Rotterdam, at Northwestern University in Chicago, the University of Belgrade, the Conservatory of Prague, the University of Seoul, the University of Ljubjana.
With the "Amusemens du Parnasse", he has created, Stéphane Béchy recorded two Masses Michel Corrette world premiere for the label Triton. He also engraved solo works by Dandrieu, Dagincour, Duphly, Couperin, Bach, Mozart, Mendelssohn, Liszt and Saint-Saens.Stéphane Béchy is one of the few performers to have given the complete organ works of Bach in concert (17 recitals in Paris, 2001-2002). After having held the Grand Organ in the Cathedral of Soissons and Paris Saint-Ferdinand des Ternes, Stephane Béchy has been titular organist of the Great Historic Organs (Clicquot, Cavaillé-Coll, Gonzalez) from Saint-Merry de Paris prestigious place shown in the past by Nicolas Le Bègue, Jean-Francois Dandrieu and Camille Saint-Saens.
Stéphane Béchy has been haprsichord professor in Caen Conservatory. He is artistic director of "La Dive Musique", festival of ancient music in Seuilly and currently director of the Conservatory of Tours. He has chaired numerous boards at the National Conservatory of Music and Dance in Paris and is a member of jury for international competitions.
Stéphane Béchy is knight in the French National Order of "Arts et Lettres".