29th BELGRADE AUTEUR FILM FESTIVAL / 28.11.2023.
28.11.2023., 14:00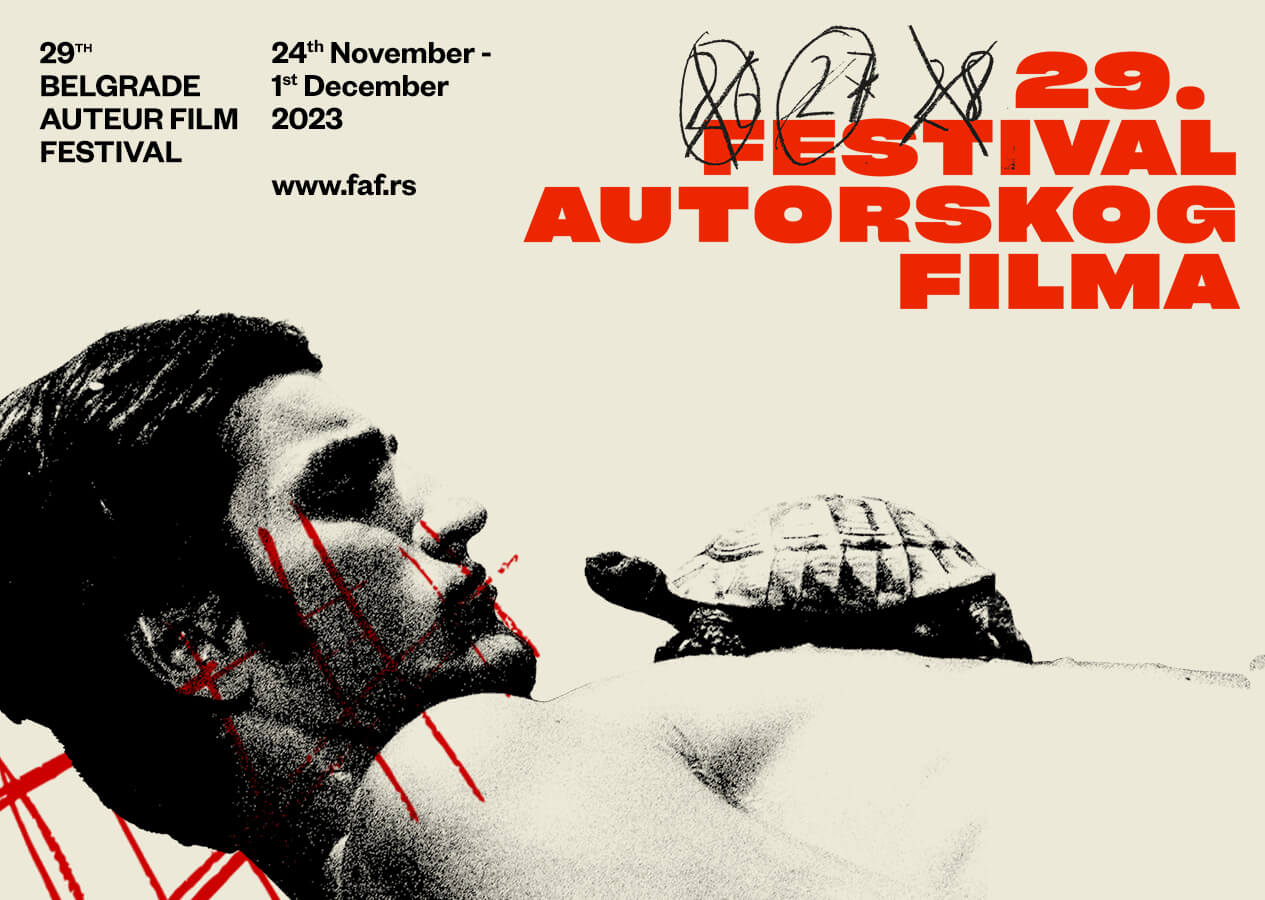 29th BELGRADE AUTEUR FILM FESTIVAL
25. November – 01. December 2022.
The Cultural Centre of Belgrade
14:00
RED SUITCASE
Nepal, Sri Lanka, 2023, 87'
Director: Fidel Devkota
Cast: Saugat Malla, Bipin Karki, Shristi Shrestha, Prabin Khatiwada…
A pickup truck driver from Kathmandu airport embarks on a two-day drive carrying a shipment sent from abroad to a remote mountain village. A lone figure is moving along the main road, dragging a small red suitcase towards the same village.
16:30
PERFECT DAYS
Japan, 2023, 123'
Director: Wim Wenders
Cast: Koji Yakusho, Min Tanaka, Arisa Nakano, Tokio Emoto, Tomokazu Miura, Yumi Asô, Aoi Yamada, Sayuri Ishikawa…
Hirayama seems completely content with his simple life as a toilet cleaner in Tokyo. Outside of his highly structured daily routine, he enjoys a passion for music and books. A series of unexpected encounters gradually reveal more and more about his past. The film presents a moving, poetic reflection on finding beauty in the everyday world around us.
19:00
LET ME GO / Laissez-moi
Switzerland, France, Belgium, 2023, 90'
Director: Maxime Rappaz
Cast: Jeanne Balibar, Thomas Sarbacher, Pierre-Antoine Dubey, Véronique Mermoud…
Every Tuesday, Claudine goes to a mountain hotel and meets the men staying there. When one of them decides to extend her stay, her everyday life is disrupted and she begins to dream of another life.
21:00
DAUGHTERS OF FIRE
Portugal, 2023, 9'
Director: Pedro Costa
Cast: Alice Costa, Elizabeth Pinard, Karyna Gomes…
The three sisters were separated by the eruption of the Fogo volcano. But they sing. One day we will find out what we live for and what we suffer for.
MAN IN BLACK
France, USA, UK, 2023, 60'
Directed by: Wang Bing
Participate: Xilin Wang
Wang Shilin, 86, is one of China's most important contemporary classical composers. The film depicts the body and soul of a man marked by a life of suffering, a "man in black" who is still capable of deep and sincere compassion. Through excerpts from his symphonies, he relives some of the terrible events that still live in his memory, as testimony to an era that saw the dehumanization of China.