FREE ZONE REPLAY / 06.11.2023.
06.11.2023., 15:00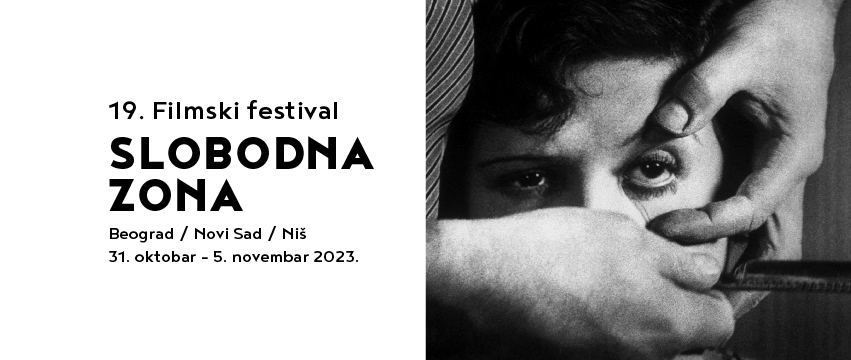 15:00
AFIRE
Germany, 2023, 103'
Director: Christian Petzold
Cast: Thomas Schubert, Paula Beer, Langston Uibel, Enno Trebs…
While forest fire surrounds the beachfront house, Leon and Felix are trying to complete their book and an art portfolio. The unexpected presence of Nadja and Devid, a couple lodging at the same property, puts a stop to their plans. Leon tries to maintain a professional demeanor, suppressing his introverted nature and masking his vexation with the cheerfulness of others. However, the arrival of Leon's publisher only further deepens the mounting unease as the sky turns a fiery shade of red and the ash of the surrounding forest descends upon the four. The second installment of the trilogy that Petzold began with Undine (2020), and Afire (2023) talks about the loss of opportunity to be a part of the world by letting life slip through your fingers.
Festivals / Awards: Berlin International Film Festival – Silver Bear Grand Jury Prize, European Film Festival Palić– Golden Tower for Best Film, FIPRESCI prize for Best Film
17:00
JOAN BAEZ: I AM A NOISE
Documentary
USA, 2023, 113'
Directors: Miri Navasky, Maeve O'Boyle, Karen O'Connor
Musician, civil rights campaigner and activist Joan Baez has been on stage for over 60 years. For the now 82-year-old, the personal has always been political, and her friendship with Martin Luther King and her pacifism have shaped her commitment. In this biography that opens with her farewell tour, Baez takes stock in an unsparing fashion and confronts sometimes painful memories. She not only shares her successes but also speaks openly about long-standing psychological problems and therapies, about family, drugs, aging and questions of guilt and forgiveness. The film interweaves diary entries and a wealth of partly previously unseen archive material with extensive conversations with Joan, as well as backstage moments from the tour.
Festivals: Berlin International Film festival, Nashville Film Festival…
19:00
BOTTLEMEN
Documentary
Serbia, Slovenia, 2023, 84'
Director: Nemanja Vojinović
On the outskirts of Serbia's capital, Belgrade lies one of the biggest landfills in Europe – Vinča. Once an archaeological site of the European Neolithic, this toxic place, unsettled by fires, is a workplace for a community of plastic bottle collectors – Bottlemen. In this documentary-western, we follow the last days of this community before their jobs become obsolete, as we focus on the struggle of a good-hearted boxer, Yanika, to be a group leader in a chaotic system.
Festivals / Awards: Sarajevo Film Festival – Heart of Sarajevo for Best Documentary
21:00
EVIL DOES NOT EXIST / Aku wa sonzai shinai
Japan, 2023, 106'
Director: Ryûsuke Hamaguchi
Cast: Hitoshi Omika, Ryo Nishikawa, Ryuji Kosaka, Ayaka Shibutani…
Takumi and his daughter Hana live in Mizubiki Village, near Tokyo. Like generations before them, they live a modest life, according to the cycles and order of nature. One day, the village inhabitants become aware of a plan to build a glamping site near Takumi's house; offering city residents a comfortable 'escape' to nature. When two company representatives from Tokyo arrive in the village to hold a meeting, it becomes clear that the project will harm the local water supply, causing unrest. The agency's mismatched intentions endanger both the ecological balance of the nature plateau and their way of life, with an aftermath that affects Takumi's life.
Festivals and Awards: Venice Film Festival – Grand Jury prize, FIPRESCI prize