Sanja Donić, piano
27.11.2023., 21:00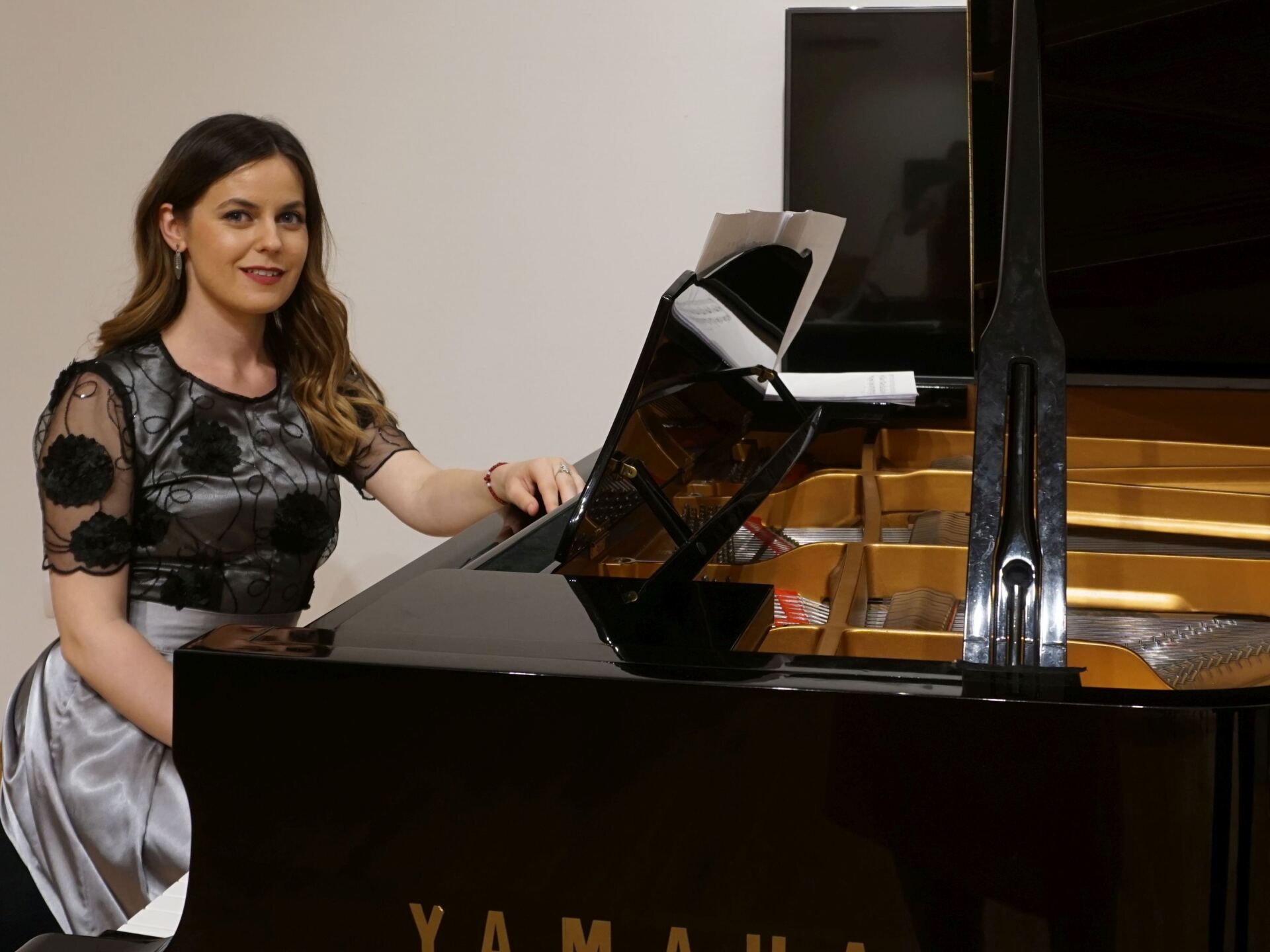 Program:
Milana Stojadinović Milić
Tajni agent sa Timpaniusa
Stanislava Gajić
Suite for piano
Milana Stojadinović Milić
Tristezza za Dragana
Ana Gnjatović
22 Ways
Vojna Olivera Nešić
Fantasy for Sanda
Mira Milosavljević
Suite for piano
Zaspao dobošar
Starac i baba
Nevaljalo derište
Ranjena srna
Švalja
Mala
Strašljivac
Ljubica Marić
Brankovo kolo
Stanislava Gajić
Ave Maria
Vojna Olivera Nešić
Toccata
Biography:
Sanja Donić was born in 1994 in Smederevska Palanka (Serbia).
After finishing elementary music school, she finished secondary music school as a student of the generation (valedectorian) and then basic piano studies as a student of the generation. She completed her  master's and specialist studies in piano with the highest grades, and is currently in her third year of doctoral academic studies in piano at the Faculty of Music in Belgrade. She is the recipient of numerous scholarships from the Republic of Serbia. She won several prizes at piano competitions, and as an active solo and chamber performer, she gave a series of concerts in all important art institutions in the country. She is an active participant in the courses of Prof. Jurij Kot (Ukraine) and prof. Boris Kraljević (Singapore). She attended the course of Prof. Giuseppe Albanese (Trieste, Italy), 2019 and the course of Prof. Mikhail Arkadiev (St. Petersburg, Russia), 2022.
Since 2016, she has been employed as a piano teacher at the Dr Miloje Milojević School of Music in Kragujevac. During her teaching career, her students have been awarded first prizes at competitions and festivals.
She has been active in the Association of Women in Music as an organizer, jury member and performer since 2021. Representing the Association, she gave a recitals in Ancona (Italy) in July 2022 and Luxembourg in March 2023.