Ero / Erró/ Tom Saks / Tom Sachs/ Branko Milisković / Branko Milisković/ 10.10 / 17:00
10.10.2018, 17:00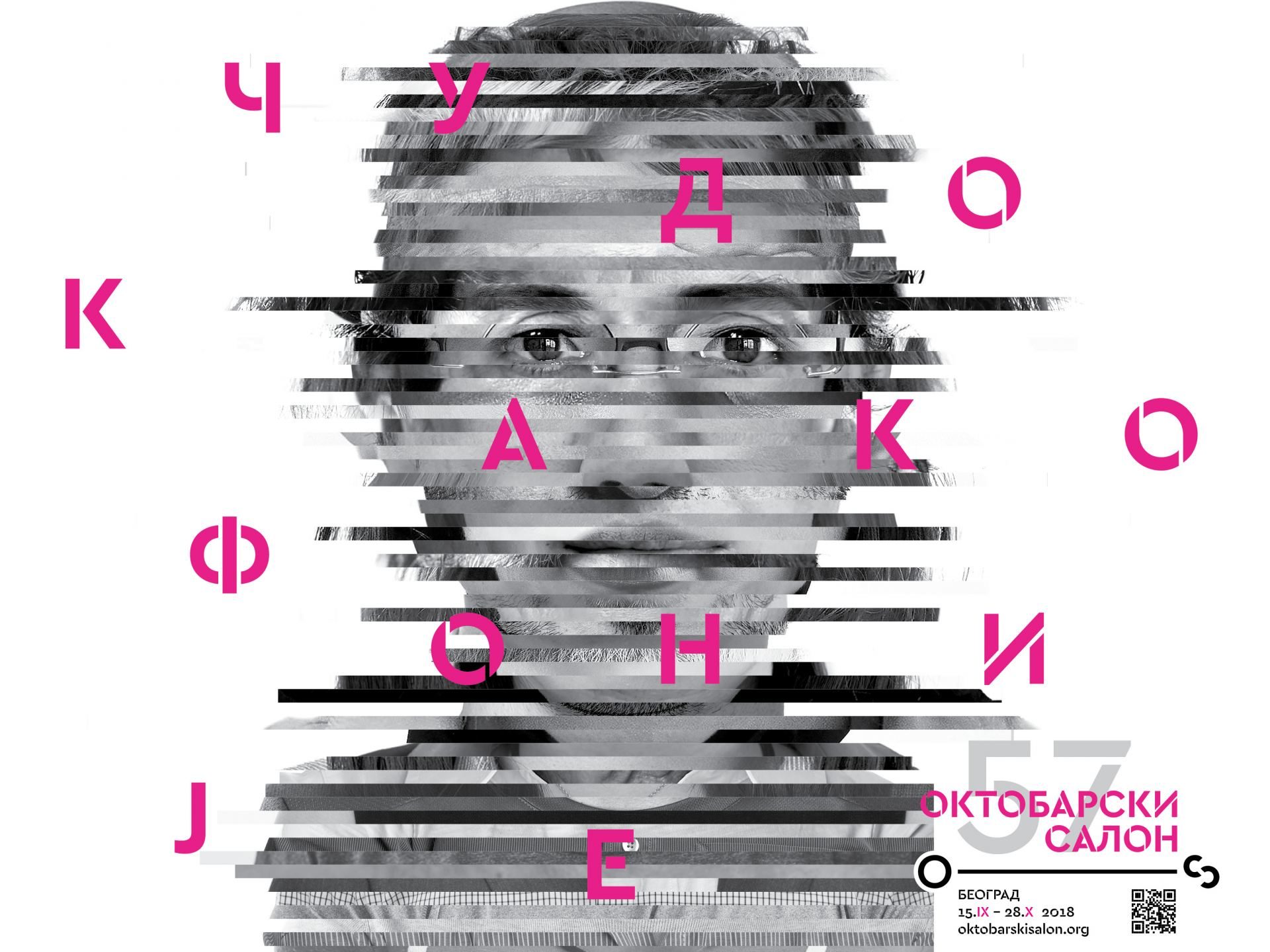 Sreda / Wednesday, 10. 10.
17.00     Ero / Erró, GRIMACES, 45'
 MECA-MEKE UP, 3'29'', MARY MONSTERS, 2'56'', FACES, 6'57'', STARS, 15'
Ero svoje kolažne slike gradi od medijskog smeća, a svoje nove izmišljene priče stvara mešajući potrošački svet sa istorijom umetnosti, političkom propagandom i dokumentarnom fotografijom. Već početkom šezdesetih godina, eksperimentisao je sa filmom i u periodu 1964 –1967. producirao nekoliko crno-belih kratkih filmova, kao što su "Grimaces" i drugi: filmove napravljene od snimljenih sekvenci, "filmove slika" zasnovane na sukcesiji fotografija ili hibridnih filmova koji kombinuju fotografske snimke i snimljene sekvence, sa brojnim kolegama i ličnostima iz istorije umetnosti koje učestvuju u ovim produkcijama. Na primer, "Grimaces" prikazuje više od 150 ličnosti iz umetničkog sveta u nepomičnom krupnom planu: slikare, vajare i umetničke kritičare, kao što su Alečinski, Arman, Dado, Dišan, Kudo, Mata, Rozenkvist, Stela i Varhol.
Erró constructs his collage paintings from media trash and creates ever new concoctions, mixing the consumers' world with art history, political propaganda and documentary photography. Already in the early sixties, he experimented with the medium of film and between 1964–67 produced several black and white short films like "Grimaces" and others: films made up of filmed sequences, "films of images" based on a succession of photographs, or hybrid films combining photographic images and filmed sequences, with numerous colleagues and personalities from art history participating in these productions. "Grimaces", for example, shows more than 150 personalities from the art world in stationary close-ups: painters, sculptors, and art critics, such as Alechinsky, Arman, Dado, Duchamp, Kudo, Matta, Rosenquist, Stella and Warhol.
Tom Saks / Tom Sachs, THE HERO'S JOURNEY, 37'50''
Film je opis, korak po korak, kako jedna ljudska jedinka uči da radi i da dobije posao, a u današnjem svetu je dobiti posao herojski podvig. To "stvaranje" čoveka koji radi a nebitno je šta, ispraćeno je umetnikovom ironijom i humorom.
The film is description, step by step, how one human being learns to work and to get a job, and in nowadays reality to have a job is the sign of a heroic accomplishment. This "creation" of a man who works no matter what is full of artistic irony and humour.
Branko Milisković / Branko Milisković, DAS LIED AUS DEM GRAB (THE SONG FROM THE GRAVE), 5'23''
Nema više mesta za prave emocije i ljubav, one su sahranjene. Zbog toga umetnik peva "Lili Marlen" na grobu Marlen Ditrih, podižući na taj način nivo ironije koja izvire iz situacije: prava emocija je mrtva, svet postaje patetičan.
There is no more place for true emotion and true love, they are burried. That is why the artist sings "Lilli Marlen" on the grave of Marlene Dietrich, raising in that way the level of irony that emerges from the situation: the true emotion is dead, the world becomes pathetic.
Sreda / Wednesday, 17. 10
Filmovi se prikazuju u originalnoj verziji bez prevoda, sa titlovima na engleskom jeziku.
Ulaznice 57. Oktobarskog salona (200 din., Resavska 40b) važe i za filmske projekcije.
Organizator zadržava pravo izmene programa.
Films are shown in the original version without translation, with subtitles in English.
Tickets for the 57th October Salon (200 RSD, Resavska 40b) are also valid for the film screenings. 
The organizer reserves the right to change the programme.